Acoustic Energy's new 100 Series.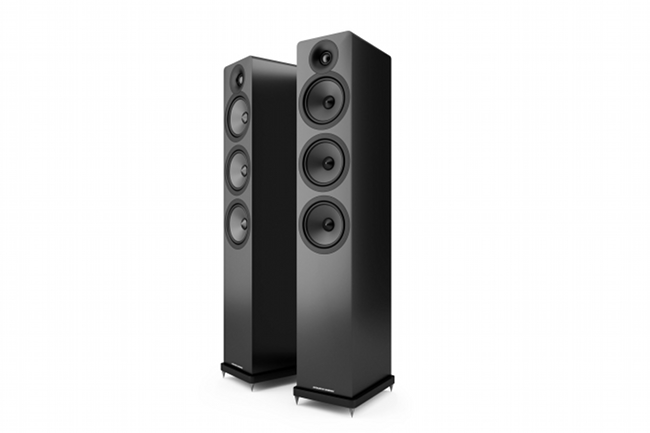 Source: Press Release, Last Accessed: 2022/01/04
The new 100 Series isn't just an upgrade, it's a completely new design from the ground up, maintaining the compact dimensions and sleek appearance of the previous 100 Series but offer a more mature, refined and bigger sound with greater bandwidth and power, AE says.
First in line for an upgrade was the main drive unit and a decision was made to move up to a 5-inch driver – this time utilizing a 4 layer voice coil with flux rings to enable the dynamics, headroom and clarity demanded from the series design engineers. This needed more internal volume so an HDF cabinet is used, providing the option of using thinner cabinet walls with no loss in acoustic performance, the mass and stiffness of the 15mm HDF being the same as the previous 18mm MDF. The result of this move is a small 15% increase in cabinet size but a 30% increase in internal volume gained over the previous 100 Series speakers. Additionally, a new 25mm soft-dome tweeter and waveguide was developed to perfectly match the new bass driver.
Aesthetically, the new 100 Series retains similar lines to the older generation but cleaner and more refined. Cabinet veneer finishes have also been improved along with a dedicated flared trim on the bass port and higher-grade binding posts.
The new 100 Series comprise of the AE1002 bookshelf, AE1092 floor-stander, AE1072 center and AE1082 active subwoofer, with a new AE1202 flagship floor-stander added to the series. All speakers are available in Black and Walnut vinyl veneer with the AE1002 also available in White.
For more information: https://www.acoustic-energy.co.uk/
---