Asahi Kasei (aka AKM) announced the new AK4499EX Flagship DAC.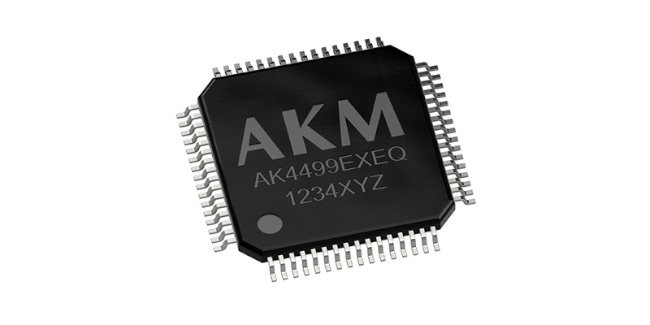 Source: Press Release, Last Accessed: 2022/04/20
Asahi Kasei Microdevices has developed a new flagship stereo D/A converter, the Velvet Sound/Verita AK4499EX, which is newly designed as a complete separation of digital and analog circuitry solution in conjunction with the AK4191 and is based upon the world-class predecessor AK4499 Current Output DAC.
The design uses the latest high-quality sound technology and a completely separate digital/analog solution, while the analog characteristics also exceed those of the integrated D/A predecessor AK4499, allowing users to experience an unprecedented level of life-like sound.
When used in conjunction with the AK4191, the AK4499EX is the ideal analog conversion solution for playback of ultra-high-resolution sound sources: up to 1536kHz sample rate, 64-bit PCM; or 44.8MHz sample rate DSD.
The newly developed "DWA (Data Weighted Averaging) Routing Technology" suppresses noise caused by manufacturing process factors and achieves world-class analog characteristics that exceed those of the predecessor flagship DAC, the AK4499 delivering a signal-to-noise ratio up to 135dB(A) and a THD level figure of -124dB.
In addition to adopting a completely separated digital/analog circuitry solution, the design was further refined based upon AKM's latest high-quality sound design techniques resulting in a perceived improvement of the ratio of signal to noise from all perspectives. The system reproduces all musical information, down to the most minute detail, to achieve a "sound as if you were there" experience, the company says.
Sample shipments are expected to begin in the second quarter of 2022, with volume production in the third quarter of 2022.
For more information: https://www.akm.com/
---