ATC launched SCS70 Pro and SCS70iW Pro 12-inch active subwoofers.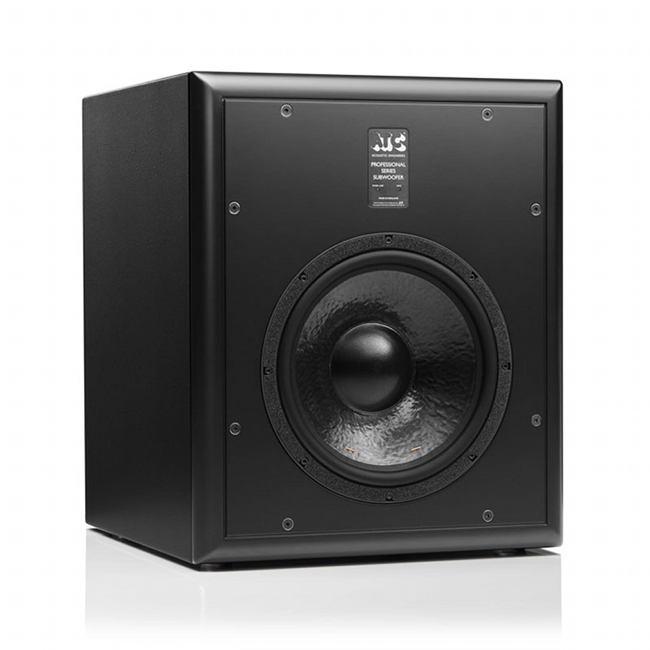 Source: News Release, Last Accessed: 2022/07/18
ATC announced the availability of two new high-performance 12-inch/300mm active subwoofers, the SCS70 Pro and SCS70iW Pro, designed to deliver the exceptional levels of performance demanded by audio and music professionals and intended to partnering with ATC's range of renowned active studio monitors.
Their performance and features make them ideally suited to stereo, multi-channel surround, and immersive audio formats such as Dolby Atmos, the company says. The SCS70 Pro has been designed for use free standing and the SCS70iW Pro has been optimized and includes features ideal for flush/in-wall mounting.
The subwoofers feature a new sub-bass driver, developed by ATC's R&D team, and optimized for reproduction of the lowest four octaves of the audio band. To best achieve this, it is designed with a 30mm magnetic gap, 50% longer than any other offered by ATC. The long-gap and short-coil configuration takes a long-standing ATC design feature to its limit, minimizing distortion while simultaneously delivering the high linear excursion required to produce accurate and dynamic low frequency output. Generating a high level of magnetic flux over such a long gap required extensive FEA computer modeling and the resultant 6-inch/150mm N48M Neodymium magnet is the most powerful ever assembled by ATC and a first for the company. As well as minimizing distortion, the short-coil long-gap configuration ensures the voice coil remains surrounded by the steel motor structure at all times, maximizing cooling, reducing power compression, and improving reliability, ATC states. Turbulent air noise within the driver is minimized via a large, flared vent running through the center of the motor structure, which has the added benefit of increasing voice coil and motor cooling.
ATC's electronic engineering team have delivered an all-new amplifier for these two new subwoofers. The 300W class AB design is hand-built by ATC at their UK facility and precisely optimized to the requirements of the drive unit, resulting in fast, dynamic bass with minimal coloration. Two balanced inputs provide connectivity suited to both stereo and multi-channel/immersive audio systems plus two balanced outputs provide connections to monitor loudspeakers or to daisy-chain multiple subs. Low-pass filters are analogue, 4th order Linkwitz-Riley and filter frequency options ensure optimal integration with a wide range of studio monitors. An industry-standard 80Hz low-pass and an "off" option (for use with external processing) are also provided. A polarity switch plus a continuously variable 180° phase adjustment allows further optimization of the subwoofer crossover and a stepped attenuator with a 21 dB range provides precise level matching.
The size and performance of the SCS70 Pro make it the ideal partner for a wide range of ATC studio monitoring loudspeakers, including the SCM12 Pro, SCM20A Pro, SCM25A Pro, SCM45A Pro and up to and including the SCM50A Pro.
The SCS70 Pro and SCS70iW Pro are available now.
For more information: https://atc.audio/
---