Audiolab unveiled flagship 9000 Series.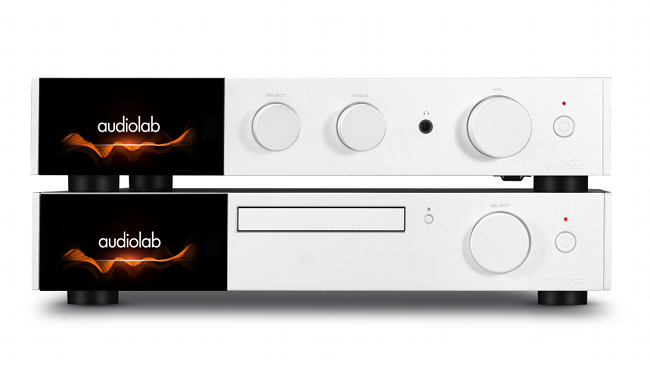 Source: Corporate website, Last Accessed: 2022/11/14
As the end of 2022 approaches – 40 years after the launch of the 8000A – it is the right time for Audiolab to reveal their next generation of amplifier. The 9000A is the first component in a new flagship range, the 9000 Series and, also, the best-integrated amplifier Audiolab has ever made.
Functionally, the 9000A builds upon the highly successful 6000A and covers many bases – digital and analogue sources, wireless connectivity for portable devices, a phono stage for playing vinyl, and amplification for headphones as well as speakers.
The 9000A integrated amplifier is the ideal hub around which to build a high-performance audio system, but for the many people for whom CD remains a crucial part of their musical diet, Audiolab's new 9000CDT is the 9000A's perfect CD-playing companion.
The 9000CDT incorporates a new, high-end transport mechanism, featuring a high-precision optical system and low-friction loading tray. A read-ahead digital buffer reduces disc-reading failures, enabling the 9000CDT to play damaged discs that may be rejected by other CD players.
As well as spinning CDs, the 9000CDT features a USB Type-A input, enabling playback from USB storage devices. FAT12, FAT16 and FAT32 formatted devices are supported, and WAV, WMA, AAC and MP3 files can be played, with file navigation available via the front panel controls and remote handset.
The 9000CDT's aluminum casework shares the same crisp design and impeccable finish quality as the 9000A, with a matching 4.2in color display and rotary function selector. The presence of this 4.2-inch screen not only matches the 9000A integrated amp and forthcoming 9000N network audio streamer aesthetically, it also elevates the user experience above that of a typical CD player. The display shows track information from CDs and USB-connected storage devices, and also provides access to functions such auto-standby settings, language selection, 12V trigger activation for system control, and dimming of the display itself (or the option to switch it off entirely).
For more information: https://www.audiolab.co.uk/
---