Bang & Olufsen's new Beosystem 72-22: Timeless, for 50 years and counting!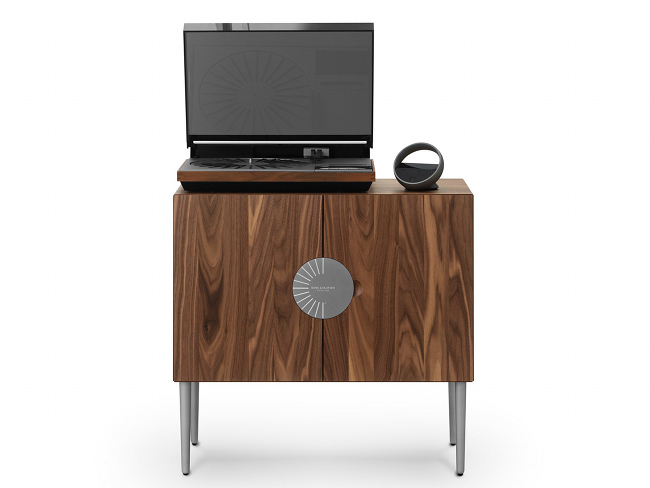 Source: Corporate website, Last Accessed: 2022/03/03
Bang & Olufsen is expanding its Recreated Classics Program with the launch of the Beosystem 72-22 – a limited edition music system that transcends time by bridging the gap between one of their iconic designs from 1972 and today's cutting-edge digital technology.
Consisting of the recreated version of the Beogram 4000c turntable – this time individually customized by hand in pearl-blasted titanium tone aluminum and solid walnut wood – combined with matching, state of the art Beolab 18 stereo speakers and a Beoremote Halo remote control, this fully integrated music system embraces the brilliance of Jacob Jensen's 1972 vision and re-imagines it for 2022's discerning music lovers.
The system comes in a solid walnut presentation box, which doubles as a turntable stand, Halo remote charging station and wireless connectivity hub. This enables content to be streamed when the turntable isn't in use – a perfect example of Bang & Olufsen's belief that classic design should live together with contemporary innovation.
The walnut box can also be used as a elegant storage cabinet for records – and, to help owners with their collection, B&O hand-picked four classic albums released in 1972 – a pivotal year for music – that are included with every system: David Bowie's The Rise and Fall of Ziggy Stardust and the Spiders from Mars; Paul Simon's eponymous debut; Eat a Peach by The Allman Brothers Band and Carly Simon's No Secrets.
For more information: https://www.bang-olufsen.com/
---