Bowers & Wilkins' sound bar is an elegant, ultra-low-profile and easy-to-use component.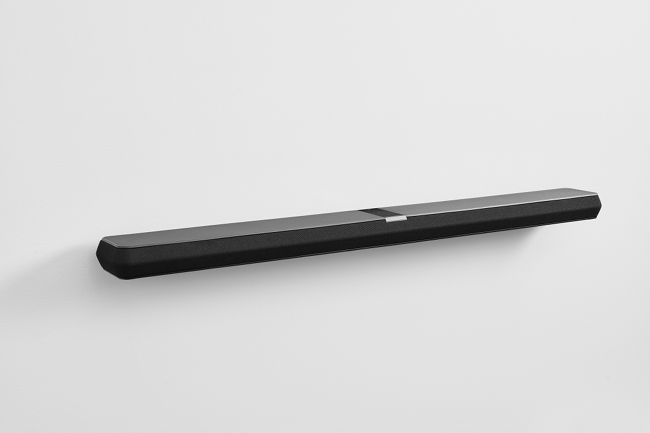 Source: Press Release, Last Accessed: 2022/03/03
Bowers & Wilkins has unveiled its all-new state-of-the art sound bar, the Panorama 3. Designed to get the most from the latest in immersive spatial audio, the elegant loudspeaker is an all-in-one solution offering outstanding, room-filling sound for films, TV shows, games, and your favorite music.
Bowers & Wilkins introduced their first sound bar, the Panorama, back in 2009. Named in tribute to two iconic film technologies from the golden age of cinema – Panavision and Cinerama – the Panorama defined a new concept for sound bar design. Unlike most rivals, it was conceived as a premium, no-compromise product offering the best possible sound quality from a single speaker, with no need for an external subwoofer or other add-ons. In 2013, Bowers & Wilkins updated that successful original premise with the improved Panorama 2, which featured upgraded drive units for even better sound, plus HDMI inputs for easier connectivity. The new Panorama 3 builds on the proven heritage of its two forebears. As with those models.
Its elegant design and low profile, at just 65mm in height, makes it easier to install, easier to set up, and easier to live with than most rivals. Despite its slim proportions, Panorama 3 still features 13 individual drive units, including twin subwoofers built-in for deep, extended bass, plus a mighty 400W of amplification. The result is a room-filling and powerful sound no one-box rival can match. Panorama 3 is the first B&W sound bar to feature true Dolby Atmos upwards-firing drive units, accompanied by a Dolby Atmos decoder and processor to deliver great sound from spatial audio soundtracks on TV, film, game and music streams.
User needs just one HDMI cable to link the Panorama 3 to a TV and to share the sound from any other sources, such as a set-top-box or games console. The device includes both AirPlay 2 and aptX Adaptive Bluetooth, so both iOS and Android users can easily stream their favorite music. Spotify fans can also enjoy the convenience of Spotify Connect.
The Panorama 3 also supports the Bowers & Wilkins Music App, giving listeners instant access to a host of streaming services including Deezer, Last.fm, Qobuz, Soundcloud, TIDAL and TuneIn.
The Panorama 3 is available for £899/$999/€999.
For more information: https://www.bowerswilkins.com/