Bowers & Wilkins introduced the all-new Px7 S2, its best sounding premium wireless headphone.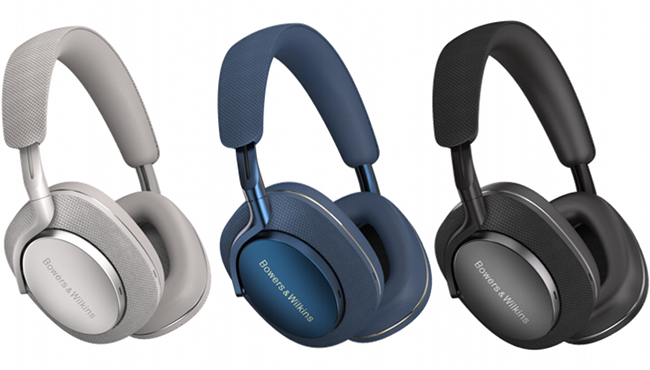 Source: Press Release, Last Accessed: 2022/06/29
Bowers & Wilkins launched a new premium over-ear, active noise canceling wireless headphone –the Px7 S2- which replaces the PX7, features class-leading high-resolution audio performance, all-new premium design with superior comfort and fit, plus outstanding active noise cancellation that keeps the outside world at bay, the company says.
According to the press release, Px7 S2 is built around an all-new acoustic platform designed to deliver unmatched 24-bit high-resolution audio, delivered by newly developed drive units that are carefully angled inside each headphone ear-cup. With upgraded advanced active noise cancellation enabled by six high-performance microphones, Px7 S2 blocks out any unwanted intrusions while never harming the true sound of an artist's performance. Carefully positioned microphones also ensure exceptional clarity while making phone calls.
Px7 S2 has been designed for exceptional comfort, while luxurious memory foam ear pads perfectly encapsulate and cushion the ears. The headphones are available in three finishes – Black, Blue and Grey.
The Px7 S2 is the first headphone to work directly with the Bowers & Wilkins Music App for easy set up and to control key features such as the preferred level of active noise cancellation or to adjust the EQ. In a planned upgrade, the Music App will add the ability for users to stream their chosen music directly from their mobile device to their Px7 S2s. In addition, physical controls on each ear cup offer full control even without the Music App.
Battery life is up to 30 hours on one charge. A full recharge takes two hours, while a 15-minute quick recharge will provide up to seven hours of additional listening time. The supplied carry case also includes cables to support USB-C and 3.5mm audio connections.
For more information: https://www.bowerswilkins.com/
---