Cambridge Audio announced new Alva TT V2 and Alva ST hi-res wireless turntables.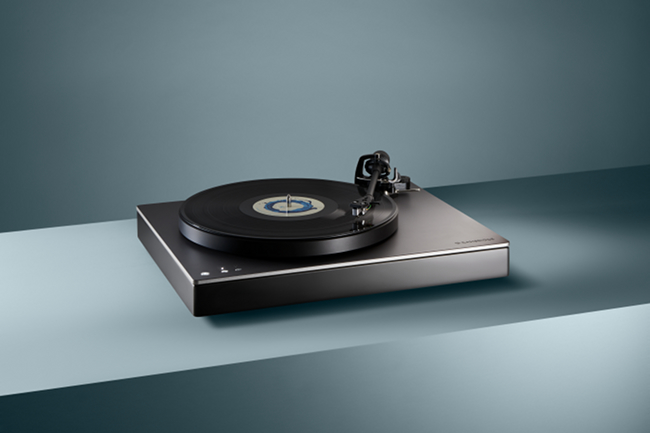 Source: Press Release, Last Accessed: 2022/01/05
Unveiled for the first time at CES 2022 in Las Vegas, USA, the new Alva turntables build on the success of the highly acclaimed and innovative Alva TT – launched in 2019 as the world's first aptX HD Bluetooth turntable – and are backed by over 50 years of Cambridge Audio's expertise and experience in making great Hi-Fi for music lovers to enjoy.
The Alva TT V2 is an upgraded next-generation model, while the ST enters the range to provide the widest available choice and flexibility for listeners. Both models are designed with a built-in phono stage based on Cambridge Audio's award-winning Alva Solo and Alva Duo phono preamplifiers that preserve the unique warm sound of vinyl.
The new Cambridge Audio Alva TT V2 is a direct drive turntable with a built-in switchable phono stage and aptX HD Bluetooth streaming. Alva TT V2 retains the original Alva TT's direct drive system with a heavy aluminum top plate and polyoxymethylene (POM) platter, pre-installed Alva MC cartridge, and the innovative aptX HD Bluetooth that allows 24-bit/48kHz hi-res streaming. New features include a brand-new, improved tonearm with detachable headshell (offering listeners an easy upgrade path), and switchable phono stage and Bluetooth – both are in response to popular customer feedback from the Alva TT's release, the company says.
Designed for new vinyl lovers as well as those looking to upgrade from their first record player for a step up in performance, the Cambridge Audio Alva ST is the perfect turntable to enjoy a growing vinyl collection, with exceptional sound quality and an elegant design that will be a showstopper in any room, Cambridge says.
The Alva ST is a belt drive turntable with a 1mm aluminum top plate, and a layer of EVA to absorb vibration sitting on top of MDF, and comes pre-installed with an Audio Technica AT-VM95e moving magnet cartridge – which can be swapped out for a cartridge of your choice for easy upgrades. It shares many of the key features of the premium Alva TT V2: switchable, built-in phono stage and aptX HD wireless hi-res streaming, the same new tonearm, and the classy, minimal "Lunar Grey" finish.
The Alva TT V2 and Alva ST turntables will be available in Spring 2022 priced at £1,700/$1,999 and £850/$999 respectively.
For more information: https://www.cambridgeaudio.com/
---