Mojo 2: Chord's new Portable DAC/Headphone Amplifier.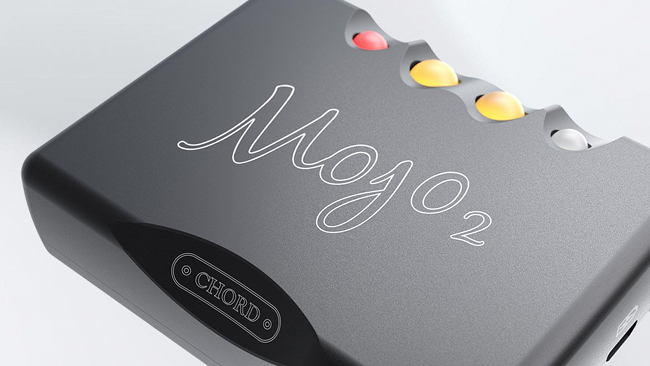 Source: Corporate website, Last Accessed: 2022/01/31
This is a DAC and a headphone amplifier in one. It plays your favorite music with class-leading detail and clarity, right up to studio-grade levels. Chord Electronics claims that Mojo 2 is the most advanced DAC/headphone amplifier in the world and offers some serious arguments.
Distinctly different from all other devices, Mojo 2 uses proprietary British digital audio technology perfected over more than two decades, coupled to a powerful FPGA processor. The result, according to the company, is class-leading sound quality both on the move or at home, with the power to effortlessly drive any headphones.
Mojo 2 offers several ways to connect to digital devices, including smartphones, tablets and laptops, plus two 3.5 mm headphone outputs, meaning two, can listen simultaneously. Digital inputs include fast-transfer USB-C, Micro-USB, optical and coaxial, with charging via a separate dedicated Micro-USB input.
The user interface is based on Chord's polychromatic light-up buttons and offers simple control with an additional visual guide to the device's settings. A new menu button offers navigation through a new range of features, including the all-important completely transparent UHD DSP function.
The new DAC/Headphone amp, brings exciting new features for music lovers, including FPGA-managed and higher capacity battery, advanced EQ adjustment for headphones, file formats and personal taste (UHD DSP), improved WTA filtering featuring 40 DSP cores for better transparency and wireless connectivity through Chord's streaming module, Poly.
For more information: https://chordelectronics.co.uk/
---