Clearaudio's Professional Power 24V transformer-based DC power supply.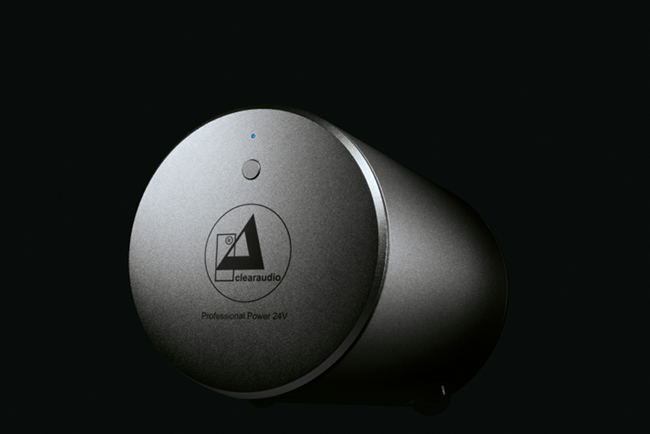 Source: Press Release, Last Accessed: 2022/04/11
The new Clearaudio Professional Power 24V is a standalone DC power supply that is designed to elevate the performance of turntables from the brand's leading Innovation Series. In addition, it also supports the award-winning Clearaudio Ovation turntable. The new power supply sits in the range between the standard SMPS unit with which all these models were initially launched, and the premium battery-powered Smart Power 24V.
The Professional Power 24V is a high-quality linear PSU, based around a toroidal transformer, large electrolytic capacitors and all-discrete MOSFET voltage regulation, to provide the essential steady 24 volt DC supply. The unit's construction features professional-grade electronic components and a carefully mounted transformer within the compact cylindrical case, compliantly suspended to reduce mechanical noise output and inward microphonic effects.
Thanks to a carefully optimized circuit layout, including final passive filtering arranged after the physically oversized protection fuse, the dynamic output impedance of the unit is kept very low, for the best possible coupling to the turntable's DC motor, the company says.
For more information: https://clearaudio.de/
---