dCS introduced the dCS Ring DAC APEX.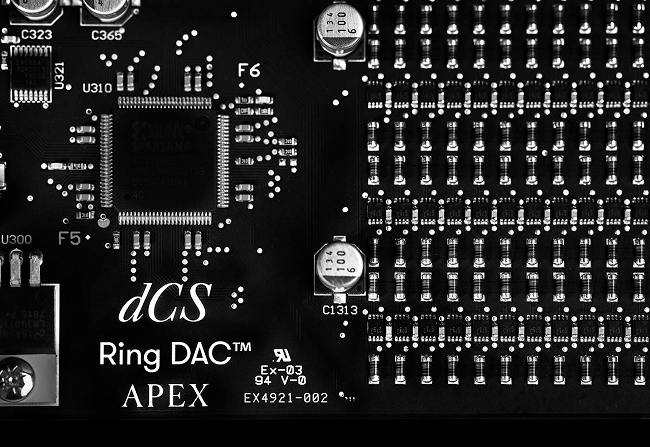 Source: Press Release, Last Accessed: 2022/01/24
This new version of the renowned hardware - the result of several months of intensive research and development - allows dCS to deliver a range of sonic and measured improvements, and enhance the musical performance of two of their top-class systems.
This is not the first Ring upgrade, though. In 2017, the company released a major upgrade to the mapping algorithm and software at the core of the Ring DAC - the unique digital to analogue conversion system at the heart of all dCS DACs - and in 2020, they developed a novel headphone optimization platform designed to enhance headphone listening for owners of our Bartok Headphone DAC.
Now, dCS is launching a new version of the Ring DAC for two renowned systems within the dCS product range: the Vivaldi and Rossini. According to the press release, the company made some major changes to the Ring DAC hardware, reconfigured the Ring DAC circuit board and developed an all-new analogue output stage. The results are distortion reduction, better linearity, and both measured and subjective improvements in a range of key areas, the company says.
Official release date for the next generation APEX editions of the Rossini DAC, Vivaldi DAC, and Rossini Player is March 4. The new devices will feature the new Ring DAC APEX hardware as standard. dCS will, also, offer Ring DAC APEX upgrades to existing Rossini and Vivaldi owners.
More info to follow after the official launch but it appears that there sldo some improvements in the DSP part too (in the mapping algorithms used).
For more information: https://dcsaudio.com/
---