dCS offers the headphones-oriented Lina Series.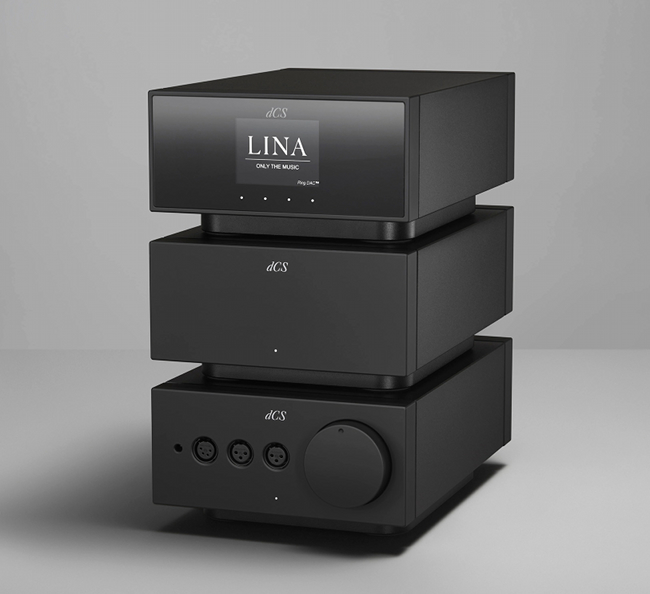 Source: Press Release, Last Accessed: 2022/05/31
Lina is the first dCS product series designed specifically for headphone listeners. Launched through a select network of specialist retailers, it includes a dedicated Network DAC, Headphone Amplifier and Master Clock, which can be purchased individually or as a complete system.
The concept originated from the development of the dCS Bartok: a streaming DAC with in-built upsampler, preamplifier and optional Class A headphone amplifier, which dCS released in 2018. According to the press release, through making the system, the company learned a great deal about headphone amplification and playback, and the unique requirements of headphone listeners. This experience – coupled with the Bartok's success – inspired go one step further and create a new product range tailor-made for headphone listening.
Each element of the system has been carefully considered and developed with headphone listeners in mind, and the engineering team worked hard to deliver the same level of quality and the same highly detailed, transparent and musical sound that people have come to expect from dCS, while also developing new features and functions that reflect the differences in headphone versus two-channel listening, the company says.
The team have developed all-new electronic and mechanical designs, plus a new touch screen UI, and new circuitry that has tested the limits of PCB design. The result, according to dCS is a system that delivers a huge range of features, yet is compact enough to live in a range of environments, from bedrooms and living rooms to shared workspaces.
The new series consists of the Network DAC, a streaming-capable d/a converter based on dCS' famous Ring DAC topology and DSP, the Master Clock, a dual oscillator, Grade 1, master clock generator to be used as a clock reference with the Lina DAC and the Headphone Amplifier, a DC Servo/Class AB design, with dual 3-Pin XLRs, a single 4-Pin XLR and a single 6.35mm TRS output.
Lina will be available to order direct from dCS, and via a select network of specialist retailers, with a price of €32.850 as a complete system, but one can buy the devices separately, too.
For more information: https://dcsaudio.com/
---