Devialet launched the Mania portable, smart, loudspeaker.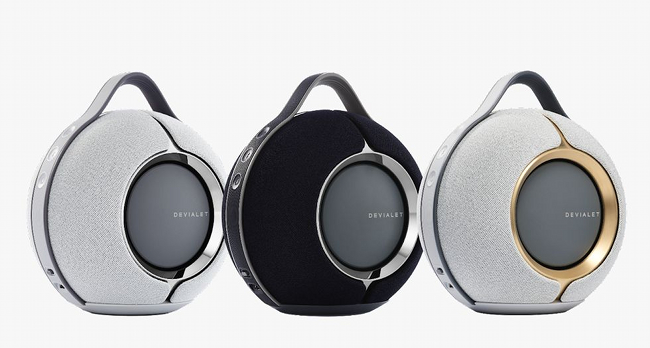 Source: Press Release, Last Accessed: 2022/11/08
For the first time, Devialet's expert engineering team has introduced its cutting-edge technology to a high-end portable smart speaker, delivering adaptive 360° stereo sound anywhere.
Intelligently designed and embedding a suite of Devialet's state-of-the-art technologies, Mania has broken down barriers for portable audio, the company says. Mania is engineered with new and existing innovations that enable the speaker to adapt sound to the space it's in, delivering a truly liberated sound.
Featuring two proprietary technologies, Devialet Mania delivers expansive 360° sound for a truly unrivaled sound experience in a compact, portable form. ASC (Active Stereo Calibration) uses four microphones and embedded intelligence capabilities to allow Devialet Mania to automatically adapt the audio rendering to suit its surroundings. When Mania is placed in the center of a room, 360° stereo mode is automatically activated. If positioned near a wall, two full-range speakers at the rear launch into action to seamlessly reinforce the two speakers at the front, creating an expansive, powerful soundstage for the ultimate portable listening experience.
With four full-range drivers and two SAM-powered sub-woofers (Speaker Active Matching) in a push-push configuration, Devialet Mania delivers powerful stereo sound at frequencies as low as 30Hz and as high as 20,000 Hz.
According to the press release, Mania is currently the only product on the portable speaker market that offers both stereo rendering and real-time acoustic mapping, which combines with the speaker's echo-cancellation and cross-stereo architecture to offer a truly superior listening experience.
An ode to Devialet's iconic Phantom range with its signature architecture, Mania's spherical, polished design and luxurious woven fabric reflect the company's commitment to bridging the gap between luxury and technological innovation. Sitting at just 170mm tall, weighing 2.3kg and with a slick handle for easy transportation, Mania is available in black and gray and meticulously designed to integrate beautifully with your surroundings whether indoors or outside. Extending a long standing partnership with the Paris Opera, the Mania range also includes a Paris Opera edition, embellished with 24-carat moon-gold and including a docking station for easy charging, also available separately to other Mania models.
Devialet Mania has dual streaming capabilities (Wi-Fi or Bluetooth 5.0), Spotify Connect and Airplay 2, and runs on DOS2 (via Devialet App), the same software ecosystem as Devialet Phantom and Devialet Dione.
For more information: https://www.devialet.com/
---