Ferrum unveiled their third product and it's a top-class DAC/Headphone amp!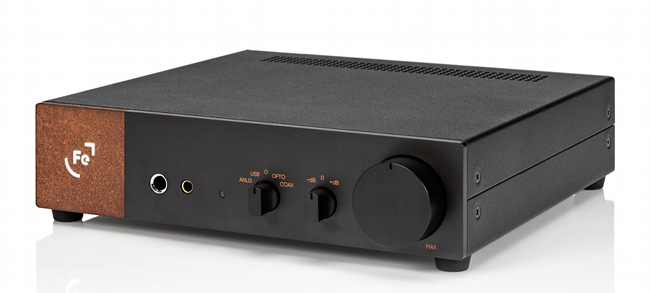 Source: Press Release, Last Accessed: 2022/02/07
Ferrum is a new brand made in Poland by parent company Hem and the name Erco is Esperanto for ore. As the power supply Hypsos is their firstborn and the headphone amplifier Oor their second product, the third device in their catalog, Erco, appears to be a combination of both of them.
The details published describe Erco (pronounced ertso and not airco) as a device that includes parts of both Ferrum's previous products, the power supply Hypsos and the headphone amp Oor, with a D/A converter added in, the culmination of 20+ years worth of experience in making DACs. According to the press release, the team succeeded to take it up a notch in their efforts to make Erco go the extra mile, as they managed to fine tune the IC power design in the headphones amp with discrete elements to get as close to OOR as possible.
Based on many years of experience with making of DA converters, the engineering team rewrote the code for the specialized ARM processor from scratch to optimize all digital ports (USB, coaxial and optical S/PDIF) for audio. In the end, Erco could kick-start anybody's journey into the realm of top-class Hi-Fi and superb sounding music, that some call high end audio, the company says. Erco appears to be super simple and straightforward in its design language, both industrial and electrical. This simplicity and sophistication are what makes Erco smart, Ferrum added.
Erco features a truly balanced topology and borrows heavily from Oor's excellent headphone amplifier and power section designs. On Erco's stylishly understated front with its logo cut in Corten steel, there only three knobs. One to control volume, one to set the gain level to match your headphone's and one to select one of four inputs. Headphones can be connected through one balanced Pentaconn and one unbalanced TRS 6,35mm jack.
In the D/A section, Feruum uses a DAC chip from ESS (ES9028PRO), supporting up to 32/384 (PCM) and DSD256 (DSD) sample rates. Connectivity includes optical, coaxial or USB-C inputs while, apart the headphone outputs, there are both single ended (RCA) and balanced (XLR) audio analog outputs to connect to line or balanced level devices, including active loudspeakers and preamps (the level attenuator can be bypassed).
The headphone amp features a fully balanced, proprietary IC power amp, with three gain settings (balanced: -5,8dB, +6dB, +17,8dB, single ended: -11,8dB, 0dB, 11,8dB) yielding 300mW/300Ω and 1,7W/50Ω in single ended mode and 1,2W/300Ω and 6,1W/50Ω in balanced mode.
In the front panel, the logo brightness can be dimmed with a slider, while in the back the two DC power inputs (FPL and standard 2,5 mm DC pin) connect Erco with the power supply of choice. Ferrum says that while Erco plays beautifully right out the box, its musicality can be elevated to even higher levels when used together with their Hypsos power system, using the proprietary FPL cable.
For more information: https://ferrum.audio/