Furutech's new top-of-range LineFlux NCF Interconnect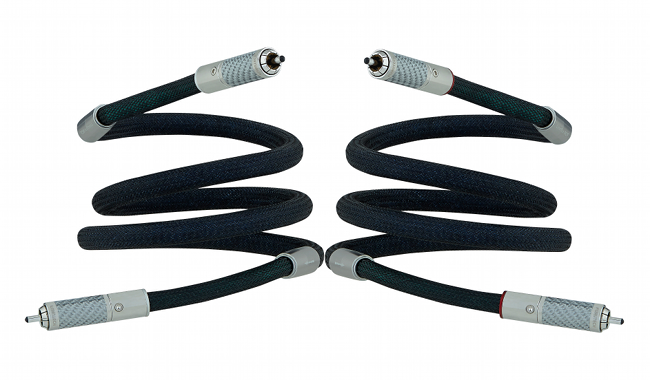 Source: Press Release, Last Accessed: 2021/11/30
Japanese cable and connector specialist Furutech announced an exciting upgrade to their top-range LineFlux (RCA) interconnect cable, which now features new CF-102 NCF RCA connectors and an enhanced cable design. The new LineFlux NCF (RCA) interconnect is the first of Furutech's analogue signal cables to incorporate the company's proprietary Nano Crystal Formula (NCF).
According to the press release, NCF, which already features in selected high-performance Furutech products, uses a special crystalline material that has two "active" properties. First, it generates negative ions that eliminate static. Second, it converts thermal energy into far infrared. Furutech combines this remarkable material with nano-sized ceramic particles and carbon powder for their additional 'piezoelectric effect' damping properties. The resulting Nano Crystal Formula is the ultimate electrical and mechanical damping material. By eradicating vibration and static-derived noise, it delivers blacker backgrounds and enables an increase in sound resolution.
The redesigned LineFlux NCF (RCA) interconnect features new CF-102 NCF RCA connectors, in which the tube pin is a one-piece construction design, formed of rhodium-plated OCC injected with NCF. The connectors' housing is a multi-layered design, in which a hybrid of NCF and 3K silver carbon fiber are layered onto a nonmagnetic stainless steel body. A specially engineered set screw construction ensures firm contact between the connector and conductor. The solid core Alpha-treated OCC conductor is encased in double-layer shielding, a high-grade polyethylene dielectric and a composite sheath incorporating resonance damping nano-ceramic and carbon powder for improved signal transmission. Furutech's trademark two-stage "Alpha" cryogenic and demagnetization process is designed to render the metal stress-free, stable and highly electrically conductive, enabling that all-important Furutech goal of "pure transmission".
For more information: https://www.furutech.com/
---