HiFi Rose's RA180 features GaN FETs.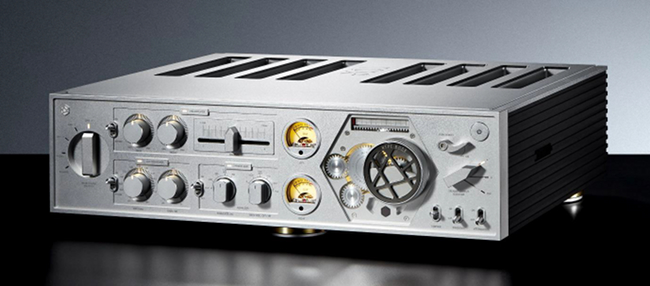 Source: Press Release, Last Accessed: 2022/04/28
Allegedly, HiFi Rose's RA180 boasts one of the most comprehensive feature-sets of any high-end amplifier in the current market, and serves as the ideal partner to their award-winning music streamers. With its striking, semi-exposed aesthetic, reassuringly sturdy mechanical controls and extensive array of inputs and outputs, it promises to be a joy to use and own, the Korean brand states.
Key features include Next-generation Class AD (Advanced D) amplifier design with 800W output, based on Gallium Nitride FETs in the power stage in a four amplifier module configuration, to support Bridge Tied Loads or Bi-Amping speaker connections, supported by a purpose-designed high-efficiency power supply with Silicon Carbide FET technology, separate outputs for two sets of stereo speakers, a built-in moving magnet and moving coil phono stage with adjustable EQ, active crossover for high frequency output to support super tweeters, bass and treble tone controls, bypass power amp and dimmable VU meters.
The RA180 boasts two 200W amplifier modules per-channel. One amp is optimized for stable mid-bass and balance, while the other is designed to deliver smooth, clean power to the high frequencies, spanning up into the super tweeter area well beyond 20kHz.
The power supply was developed exclusively for the RA180 and employs Silicon Carbide FET technology, with its high voltage support and heat resistance, to provide a high output in an efficient manner with low heat generation. It also responds to power delivery fluctuations well with its 2.5kW class PFC circuit, oversized capacitors and damping factor above 200.
The RA180 features one balanced and three unbalanced inputs alongside the built-in phono stage. There's also support for a subwoofer output, a trigger connection and two grounding points alongside the 16 speaker output terminals, which support the connection of two different sets of stereo speakers.
For more information: https://eng.hifirose.com/
---