IKEA reveals record player in collaboration with Swedish House Mafia.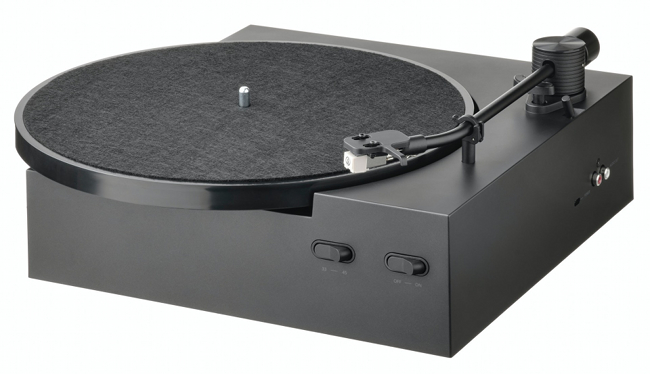 Source: Press Release, Last Accessed: 2022/06/09
IKEA and electronic music artists Swedish House Mafia together explore music and creativity at home to make everyday life easier for those who produce, perform, play or just love music. The company revealed a desk for music production, an armchair, and a record player for the collection called Obegransad, launching in Fall 2022.
The Obegransad record player celebrates the timeless joy of the listening experience with vinyl records the company says, has a sleek, minimal style and works with the Eneby speaker.
"The solid, chunky design gives the player a presence in the room. It transmits the physicality of music in the collection, making it really claim space with the attitude of music woven into it – rather than making it blend," says IKEA designer Friso Wiersma.
IKEA has quite a history of furnishing the home with music. Storage solutions fit for essential music items have been in the range since at least 1952 but flip through the pages of the 1973 IKEA catalog and you' ll find even more musical items. A piano, a stereo system, amplifiers, and a record player among them.
"Today you see a lot of slim record players that are almost trying to hide, but we wanted something very bold, and we wanted the record player to be a very physical manifestation of music", says Friso. "Everything with Swedish House Mafia is a very conscious statement. I really like that approach. Music is a big part of my life as well. I would want to showcase that in my interior too".
For more information: More details about the Obegransad Turntable
---