KEF launched the new LS60 Wireless loudspeaker.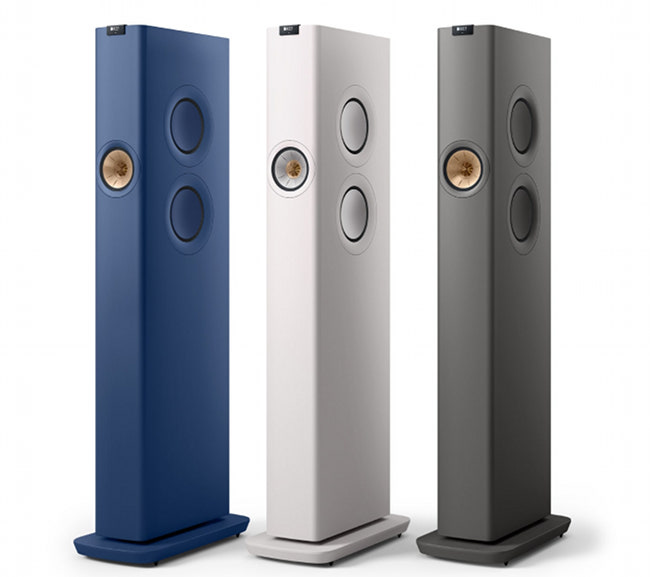 Source: Press Release, Last Accessed: 2022/05/12
Celebrating 60 years of innovation in technology, performance and design, LS60 Wireless is KEF's vision of high-fidelity for the future. The new loudspeaker is as powerful as it is attractive and its slim design makes room placement adaptable for everyone, the company says.
According to the press release, "Over 60 years KEF has worked tirelessly to hone their craft and revolutionize the landscape of audio speakers. To mark this momentous milestone KEF has combined all their key technologies to deliver superlative acoustic performance in a distinctive, stylish and modern floorstanding speaker."
LS60 Wireless is the world's first Single Apparent Source wireless system. The unique technology is adapted from KEF's flagship Blade speaker in which it aims to achieve the acoustic ideal of a point source where low, mid and high frequencies radiate from one point. At the heart of LS60 Wireless sits the remarkable 12th Generation Uni-Q with Metamaterial Absorption Technology (MAT) driver array. With the MAT that acts as an acoustic black hole, 99% of the unwanted sound that comes from the rear of the tweeter is absorbed, eliminating the resulting distortion.
The slim profile of the speakers call for a novel approach to bass driver design. As a result, LS60 Wireless features two pairs of Uni-Core driver arrays, first found on the KC62 subwoofer, maximizing bass performance while minimizing space. KEF's P-Flex and Smart Distortion Control Technology also play their parts, ensuring that the low frequency performance is as balanced and detailed as the audio derived from the Uni-Q driver array. In addition, the bass drivers are mounted back-to-back in a force-canceling arrangement, cabinet vibration is practically eliminated.
The LS60 Wireless delivers features the Music Integrity Engine, a suite of DSP algorithms, including low-frequency phase correction. The LS60 Wireless uses 1400W of amplification dedicated to high, medium and low frequencies within each speaker.
LS60 Wireless connectivity includes Wi-Fi, Apple AirPlay 2, Google Chromecast and Bluetooth. Using the KEF Connect app you can stream Amazon Music, Qobuz, and Deezer or tune in to internet radio and podcasts. You can use native apps to stream directly from Spotify Connect, Tidal and QPlay, and it will be Roon Ready (expect release of Roon Ready to be in Autumn 2022). The loudspeaker also supports wired sources and an HDMI (eARC) connection.
LS60 Wireless supports the streaming of PCM files up to 24bit/384kHz and is available in three elegant matte finishes: Titanium Grey, Mineral White and Royal Blue. and is already available for $6,999 per pair.
For more information: https://kef.com
---