Luxman introduced the L-507Z integrated amplifier and the PD-151 MkII turntable.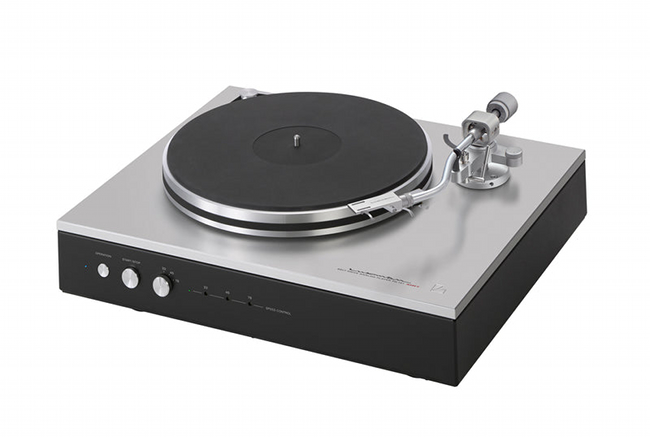 Source: Press Release, Last Accessed: 2022/09/30
Featuring Luxman's original LIFES1.0 distortion canceling feedback engine, the new L-507Z is a Class AB integrated amplifier and joins the PD-151 MkII turntable, which incorporates a new, proprietary tonearm featuring classic knife-edge bearings.
The L-507Z is the first integrated amplifier in Luxman's Z Series, which will feature LIFES1.0, the Luxman Integrated Feedback Engine System. First offered on the M-10X power amplifier earlier this year, LIFES1.0 is uniquely capable of reducing distortion while controlling the feedback inaccuracies that can compromise the expressive power of music reproduction. LIFES1.0 represents a substantial advance from Luxman's signature ODNF (Only Distortion Negative Feedback) amplifier design, the company says. It results from meticulous computer simulation using dedicated software, careful evaluation of new circuit components, extensive auditioning, and prototype listening tests.
The L-507Z is also notable for prominent front panel VU meters; a large 7-segment LED display that makes it easy to see volume level from any listening position; the Pentaconn five-conductor, balanced headphone jack for improved stereo separation; and rear panel 12-volt trigger for compatible home automation systems.
The amp yields 2x110Wrms into 8-ohm loads and 2x210Wrms into 4-ohm loads with its power stage biased for Class AB operation and features LECUA1000 electronically controlled attenuator with 88 discrete steps, which was first featured in the C-900u control amplifier.
The new deck PD-151 MkII features an original, new tonearm, code-named LTA-309. It incorporates the knife-edge bearing technology originally developed by SAEC, a classic Japanese brand. Other tonearm features include static balance, machined aluminum arm base, and arm height that adjusts to accommodate different cartridges. According to the press release, the PD-151 MkII carries forward the key advantages of its predecessor, including Luxman's proprietary power supply and speed control technologies.
For more information: http://www.luxman.com/
---