Mission re-introduced the iconic 770 loudspeaker model.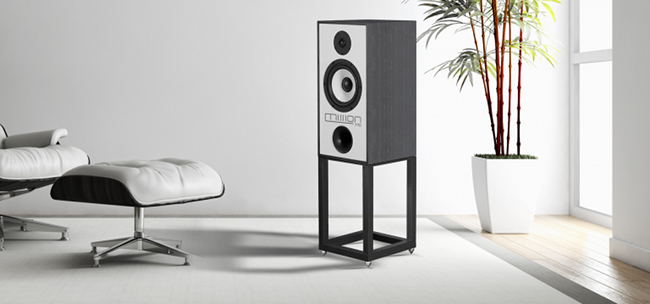 Source: Corporate website, Last Accessed: 2022/03/23
The Mission 770 represents one of the most iconic models in the long history of Mission loudspeakers. A model that embodied the Mission pioneering research through the late 70s and 80s, with a bloodline dating back to 1977. The original Mission 770 debuted in 1978. It quickly became Mission's best-selling speaker, and gravitated naturally into MK2 and MK3 alterations with improvements to sensitivity and power handling. After that, the design eventually migrated to Freedom and other variations, but none of them made the sales impact or notoriety that the original 770 received. The project's design and engineering team was led by Peter Comeau, Mission's current Director of Acoustic Design.
The emphasis for the design of the new Mission 770 is the combination of polypropylene cone and resonance controlled cabinet. Accordingly, Mission has developed a new polypropylene driver, mimicking the extended response and low coloration of the original, while upgrading the motor system to take account of modern power handling and dynamic requirements, the company says. Naturally, like the original, the driver is built onto an 8-inch die-cast chassis with larger rear "windows" to reduce early reflections back through the cone. Special care has been taken to marry a low-density nitrile surround to the cone to match its impedance and reduce reflections from the cone edge. Bass extends powerfully and cleanly to below 30Hz in room, which is remarkable for this size of speaker.
The woven textile soft dome treble unit – true to form, with a high flux ferrite magnet, is engineered for smooth, detailed HF extension. According to the details published, this new treble unit uses a lightweight, damped microfiber dome with an ultra-smooth response, backed by a damped rear chamber that pushes the fundamental resonance well below the crossover region.
The drivers and crossover are housed in a real-wood veneered cabinet with a white laminated front baffle echoing the style that made the Mission 770 a stand-out Hi-Fi product in the 1970s and '80s. While the original 770 reduced midrange coloration using the BBC-influenced technique of a thin-wall cabinet damped by mass loading with bitumen pads, the new 770 features a twin-wall sandwich of high-density MDF and particle board.
For more information: https://www.mission.co.uk/
---