Platinum Series 3G continues Monitor Audio's legacy of delivering high-fidelity sound.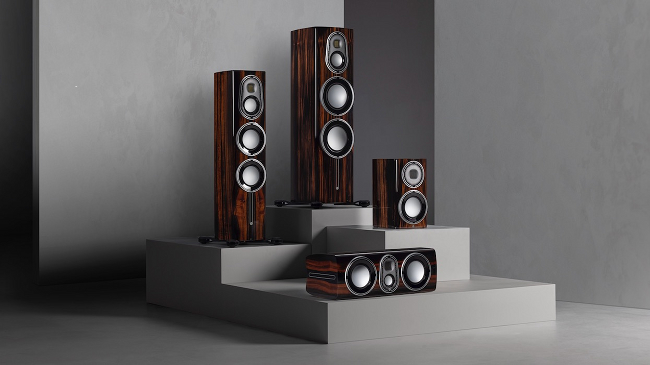 Source: Press Release, Last Accessed: 2022/08/16
Monitor Audio launched the Platinum Series 3G, their flagship range, featuring innovative acoustic technologies, smart engineering, and obsessive attention to detail for the most accurate, clear, and lifelike sound, from a design that will stay significant for a lifetime.
The launch of the Platinum Series 3G coincides with Monitor Audio's 50th Anniversary year, and offers a choice of four premium models designed to satisfy both two-channel or multi-channel home theater system configurations. The series consists of the Platinum 100 3G stand mount, Platinum 200 3G mid-sized floor stander, and the formidable flagship floor stander, the Platinum 300 3G. Each speaker works independently in a high-performance two-channel system, or, with the addition of the Platinum 250 3G center-channel, as part of a high performance AV system.
The series features the new 3rd generation Micro Pleated Diaphragm (MPD III) high frequency transducer, developed by Monitor Audio's acoustic engineers when creating the company's ground-breaking "Concept 50" prototype. The MPD III introduces innovative technology that reduces distortion and flattens the frequency response, while the optimized waveguide provides highly controlled directivity, improving both soundstage and sensitivity, the company says.
The RDT III cone, employed on all Platinum Series 3G midrange and bass drivers, is super light, yet super strong, while the dedicated DCF (Dynamic Coupling Filter)-equipped midrange driver offers a smoother frequency range and much improved overall clarity.
The all-new cabinets are available in three contemporary finishes: Piano Ebony, Piano Black, and Pure White Satin. The unique curved front profile reduces diffraction, while also looking elegant, as do the new aluminum driver frames, which beneath the surface boast tension rods that secure the drivers to the cabinet, Monitor Audio states.
For more information: https://www.monitoraudio.com/
---