M6x 250.7: Musical Fidelity's first home theater multi-channel amp.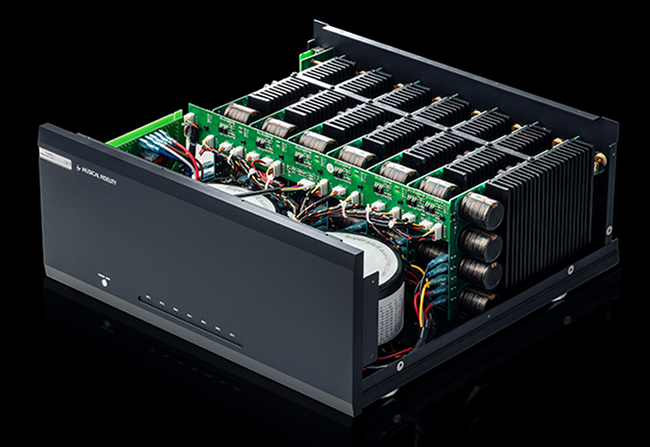 Source: Press Release, Last Accessed: 2022/10/05
Since surround sound was introduced into homes in the early eighties, the video experience has never been the same. Sound has become an integral part of the movie experience in homes. To come close to what the director had intended you to hear and feel, an amp has to deliver power to all channels – not just numbers on a chart but real headroom and dynamics. Musical Fidelity has launched the M6x series of multi-channel amps to provide that: actual performance to all seven channels in a single tidy chassis. The 250.7 includes vital features which set MF amps apart from the rest, the company says.
M6x 250.7 yields 7x250W at 4 Ohm loads, with a peak capacity of 400W/channel. The clever application of heat sinks within the case allows the M6x 250.7 to do without fans. No fan noise will disturb your cinematic home experience. The M6x 250.7 offers an XLR input for maximum dynamics and a lower noise floor, while the gold-plated RCA connector provides the widest compatibility for surround processors and preamps. Each channel offers an RCA output, so the user can add power amps to each channel for bi-amping. The gold-plated 3-way binding posts accept 4mm banana plugs, spade connectors, or bare wire. The super silent audiophile power transformers in this multichannel class A/B monster create clean power for an abnormally high dynamic range at high volumes to unleash the entire motional spectrum of your favorite movies, MF states.
For more information: http://www.musicalfidelity.com/
---