NAD launched new M23 Hybrid Digital Stereo Power Amplifier.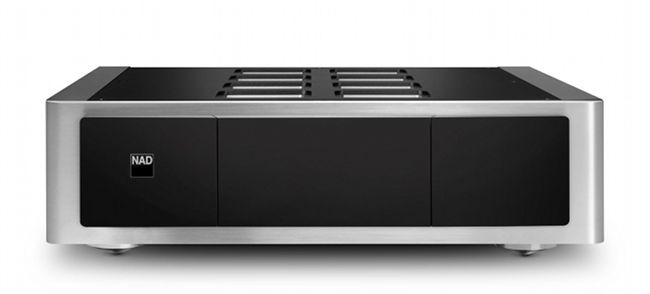 Source: Press Release, Last Accessed: 2022/01/19
The M23 Hybrid Digital stereo power amplifier builds on the Purifi Eigentakt amplification technology first introduced in the acclaimed M33 BluOS Streaming Amplifier – a once-in-a-decade amplifier innovation that will define the pinnacle of power and performance in the category for years to come, NAD says. Continuing NAD's long-standing tradition in identifying and developing cutting-edge amplification technology.
The Masters M23 Hybrid Digital stereo power amplifier features Eigentakt amplifier technology, manufactured by NAD under license from Purifi. This new technology nearly eliminates harmonic and intermodulation distortion and allows for an even, wide, and load-invariant frequency response.
According to Cas Oostvogel, NAD's Product Manager, "The sonic character of the M23 is reinforced in the story told by the numbers. This is an amazingly powerful and transparent amplifier bringing new levels of refinement and dynamics at any level and sets a new benchmark for performance and value in its category."
In common with the previous generations of NAD Hybrid Digital technology, but unlike most Class D amplifier designs, the M23 offers a minimum of 200W per channel with amazing reserves of dynamic power at lower impedance. It is capable of beyond 260W dynamic power per channel even into 8 ohms, and beyond 520W into 4 ohms, NAD states.
The M23 in bridge mode is the perfect addition to expand the power of an M33 BluOS Streaming Amplifier to create a 2x700W system or is an easy upgrade to power any high-performance separates system.
Leaving old fashioned and power-hungry linear power supplies and Class AB output stages behind, the M23 features proven switch mode power supplies and Class D output stages that are very linear over a wide bandwidth and provide consistent performance into all speaker loads.
M23 offers RCA and XLR balanced inputs, bridge mode, three selectable gain levels, 12v trigger and auto sensing. The amplifier features all-alloy casework that is elegant yet practical. Rigid panels with magnetic iso-point feet provide a solid foundation for the multi-layer circuit boards and intricate internal construction.
For more information: https://nadelectronics.com/
---