CD Box S3/DS3: Pro-Ject Audio offers two new CD players.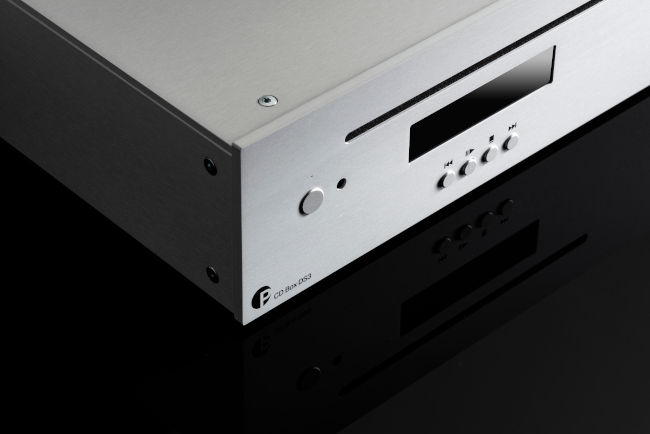 Source: Press Release, Last Accessed: 2022/03/31
Pro-Ject Audio recently announced two new CD player models, code-named the CD Box S3 and the CD Box DS3, both being the introductory devices for the corresponding series of the same name.
The CD Box DS3 is the first component of Pro-Ject's completely new DS3 line and can be integrated with existing DS2 products because the dimensions are the same. The new CD Box DS3 maintains the best features of its predecessors and adds the acclaimed Texas Instruments PCM1796 DAC. The buttons on the face allow easy control – the supplied remote control offers convenience.
The CD Box DS3 offers a line-level RCA output for connecting to pre- or integrated amplifiers and two digital outputs to connect to your favorite DAC. The intelligent suspension features three elastic points to isolate the drive from external vibration. High-frequency vibrations caused by the fast movement of the laser pass into the massive chassis via a single hard point. The high contrast dot-matrix display shows all the relevant information from your favorite CDs. The CD Box DS3 is available for MSRP €699.
The CD Box S3 is Pro-Ject's first product of the new S3 line. The complete aluminum casework has undergone a significant change and the CD Box S3 introduces a completely new S3 size. The reworked circuit design brandishes a 1,54-inch display with a color inversion feature. The CD player can be easily controlled with the buttons on the front or the supplied remote control. The CD Box S3 is available for MSRP €399 (incl. VAT).
For more information: https://www.project-audio.com/
---