Schiit Audio introduced the fully modular, true multibit DAC Yggdrasil+.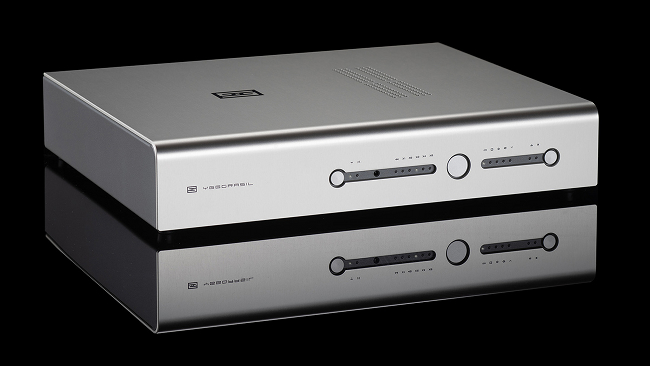 Source: Press Release, Last Accessed: 11/09/2022
Schiit announced the Yggdrasil+, its flagship true multibit DAC, featuring a choice of D/A converter options, remote control, NOS mode, phase inversion and the peace of mind of a fully modular platform that is ready for the future.
In terms of performance and value, Yggdrasil+ sets the standard for high-end DACs the company says. At a relatively modest price, it includes Schiit's True Multibit platform—a unique time- and frequency-optimized digital filter implemented on Analog Devices DSPs, plus medical/military grade multibit D/A converters from TI or Analog Devices; Schiit's own Unison USB input, implemented on a Microchip 32-bit processor; massive choke-input power supply with two transformers and local regulation; unique adaptive reclocking to accommodate both high- and low-quality sources, and features such as remote control absolute phase inversion. Yggdrasil+ can even be put into "non-oversampling," or NOS mode, to bypass its digital filter entirely.
Yggdrasil+ is available in three different versions, the "Less is More" (TI DAC8812 based)—$2299/2399 black/silver, the "More is Less" (TI DAC11001 based)—$2449/2549 black/silver and the "OG" (Analog Devices AD5791 based)—$2699/2799 black/silver.
Customers who already own Yggdrasils can upgrade to Yggdrasil+ for $499 in black, and $599 in silver. The price reflects only the final color; customers can choose to swap colors when they upgrade. The original chassis will be recycled (it is 100% aluminum and steel), or shipped back to the customer at the cost of packaging and shipping if they request it.
For more information: https://www.schiit.com/
---