Tyr is Here! Schiit announced new Nexus and Continuity Choke-Input monoblock amplifier.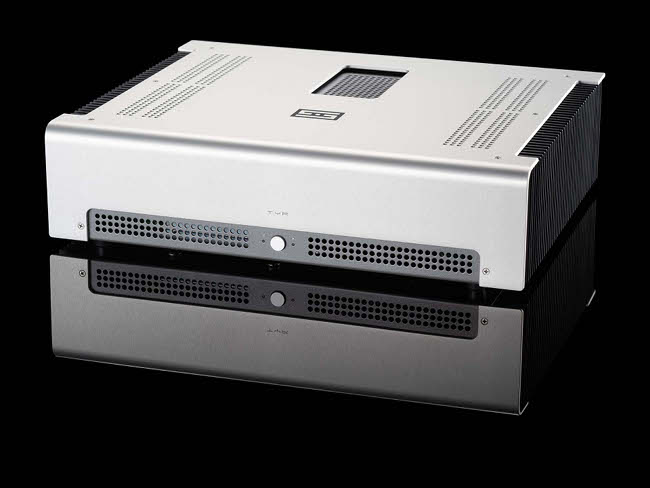 Source: Press Release, Last Accessed: 2022/03/30
Schiit Audio introduced the Tyr differential monoblock power amplifier, the top of their amplifier line. Featuring a choke-input power supply, it brings old-school techniques to a modern power amp that also includes unique topologies and intelligent oversight and protection. Delivering 200 watts into 8 ohms and 350 watts into 4 ohms, Tyr provides plenty of power for almost any speaker the company says.
Choke-input power supplies are an old technique, largely abandoned due to the cost and weight of the choke. The choke in Tyr, for example, is the same size as the power transformer, and weighs about the same--12 lbs. Chokes store energy, like modern capacitor banks, and help provide for large reserves of power in Tyr. Tyr's power isn't just the result of a choke, though—a 160,000uF capacitor bank backs it up as well, and 24 15-amp output devices are used, in a differential, Schiit-proprietary Nexus and Continuity configuration.
Tyr also includes convenience and protection features befitting a modern amplifier. It provides switchable single-ended or balanced inputs, as well as a front-mounted standby switch that de-biases the amplifier, mutes the inputs and outputs, and reduces standing current draw to only 5-6 watts. Protection for over-current, over-temperature, and high DC conditions is managed by Schiit's custom, microprocessor-controlled intelligent operating system, for superb reliability.
Tyr is available to order now at Schiit.com for $1599 each. Two Tyrs are required for stereo.
For more information: https://www.schiit.com/
---