Shanling introduced the EC3 CD player.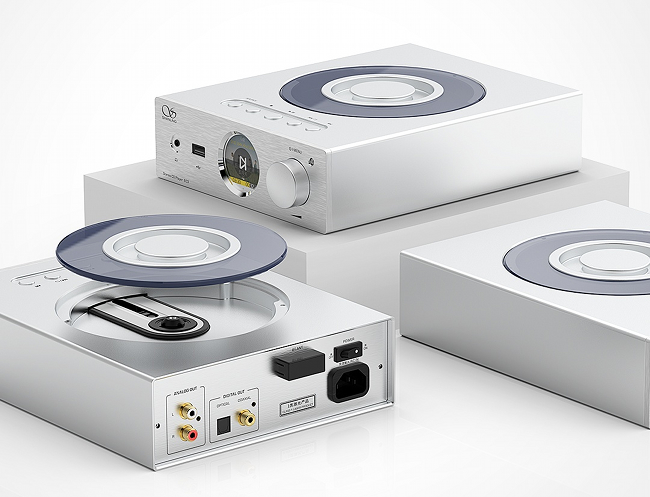 Source: Corporate website, Last Accessed: 2022/11/30
CD Players were the staple of Shanling's production for the past 30 years, from affordable models to very high-end ones. Their new EC3 is the latest in a line of simpler budget offerings and it's the ideal model to re-introduce the Shanling CD players to the international Hi-Fi market.
EC3 was designed as a compact CD player, easily fitting onto any desktop or into smaller narrow Hi-Fi racks. Built around the well proven Philips CD80 drive mechanism and Sanyo HD850 laser head, is a top-loading device with a transparent cover.
The new player offers digital outputs in the form of coaxial and optical S/PDIF, for easy connection to external DACs or receivers. It also packs its own audio circuit, utilizing ESS' ES9219C DAC chip and LTA8092 op-amps through headphone output or RCA, with the option to serve as a preamplifier too.
But EC3 is not just a simple CD player with few playback buttons. Shanling added the Ingenic X2000 platform, a practical 1.6-inch screen and their custom-built operating system, providing further settings and features directly to the player, allowing it to act as a Bluetooth DAC or serving as a Hi-Res music player by connecting any USB drive with audio files, with additional control through the Eddict Player app.
EC3 is already available.
For more information: https://en.shanling.com/
---