Sonos expands home theater portfolio with new subwoofer that delivers bold bass for smaller-sized rooms.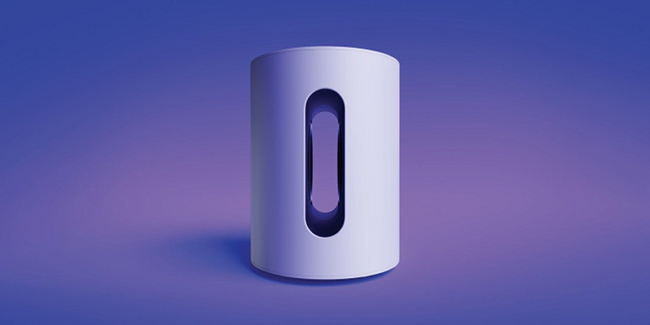 Source: Press Release, Last Accessed: 2022/09/13
Sonos announced the Sub Mini, a wireless subwoofer that allegedly sets a new standard in its category for powerful, balanced bass. Building on the award-winning design of Sub, Sub Mini delivers rich, clear low end in a more compact, cylindrical design, the company says.
The new sub features dual custom woofers and advanced processing which "generate deep, dynamic low end with no buzz or rattle, helping you feel more immersed in every scene and song", Sonos states. Within the acoustically sealed cabinet, both woofers face inward to create a force-canceling effect that minimizes distortion.
The included DSP maximizes bass response and reproduces the full-toned low frequencies expected from a much larger subwoofer, allowing paired speakers like Beam, Ray, One, or One SL to focus on more mid-range and high frequencies for a richer, more powerful sound experience all around.
The user can add Sub Mini to his Sonos system in just a few taps on the Sonos app, mixing and matching with different Sonos speakers to create his perfect sound system and can, also, fine tune Sub Mini's sound with Trueplay, which detects and adapts the speaker's sound for reflections off of walls and furniture.
Sub Mini is available globally at $429.
For more information: https://www.sonos.com/
---