Sony broadens availability of 360 Spatial Sound Experience with a firmware update to their HT-A7000 soundbar.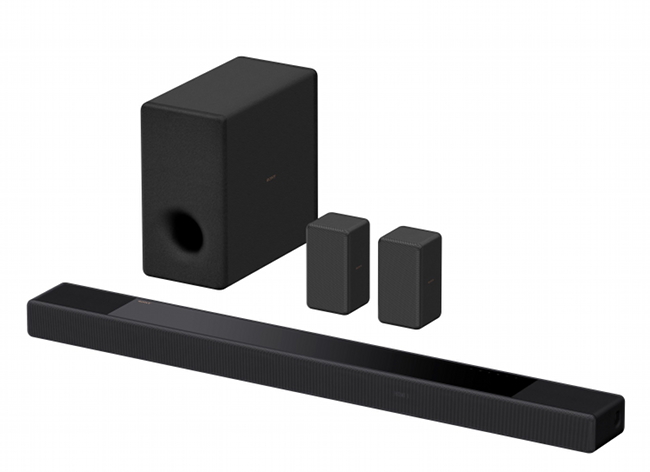 Source: Press Release, Last Accessed: 2022/01/04
Sony announced a firmware update for the premium HT-A7000 soundbar, which will add the widely acclaimed 360 Spatial Sound Mapping capabilities that first premiered in the HT-A9 home theater system in 2021. Customers can access this innovative feature when connecting their soundbar to Sony's new SA-RS5 wireless rear speakers, launching summer 2022, or the currently available SA-RS3S wireless rear speakers.
According to the press release, with Sony's revolutionary 360 Spatial Sound Mapping technology, customers can feel sound from every direction and distance. Using Sound Field Optimization, the soundbar uses built-in microphones to ingeniously measure the relative height and position of the soundbar and rear speakers. 360 Spatial Sound Mapping technology then creates multiple phantom speakers by synthesizing sound waves based on positional information. Thanks to this technology, Sony's wide spatial sound field fills every part of the living space, so everyone gets the same sound experience, wherever they are in the room.
Users can enhance their experience further by pairing with a compatible BRAVIA XR television. Using the Acoustic Center Sync feature, both the soundbar and BRAVIA XR TV become the center speaker in the home cinema system as part of the 360 Spatial Sound Mapping setup, enabling sound to precisely match what's on the screen for clearer dialogue and a more immersive experience.
Sony's new SA-RS5 wireless rear speakers deliver optimal sound quality and wide directivity for 360 Spatial Sound in combination with a compatible soundbar. They feature up-firing speakers for richer and more immersive 360 Spatial Sound as well as built-in battery power for up to 10 hours of playback. The SA-RS5 has a suggested retail price of €800 and will be available to purchase from summer 2022 at authorised retailers.
For more information: https://electronics.sony.com/
---