Victrola's Stream Record Player collection is Sonos Certified.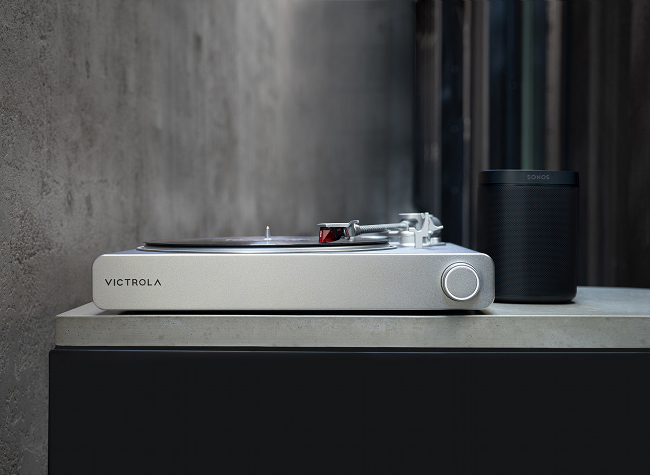 Source: Press Release, Last Accessed: 2022/09/22
Victrola recently unveiled the Victrola Stream turntable line, which brings a wireless vinyl experience to music lovers with Sonos in their homes. The innovative Victrola Stream lineup requires no additional equipment for connecting to a Sonos ecosystem, allowing effortless setup and easy control with the Sonos app.
After a single, simple setup process via a Victrola Stream app, users can control their Victrola Stream turntable from the Sonos app or the illuminated control knob, creating music memories with friends and family as soon as the needle hits the record. Listeners will be able to send (and control the volume of) the music from a record to any Sonos speaker in their home, just like with digital music on their Sonos system.
Whether listeners are new to vinyl or experienced collectors, the top-of-the-range Stream Carbon is meticulously designed for the discerning consumer given its premium design and finish. Carbon utilizes the highest quality materials that include a low-resonance veneer plinth with premium metal turntable components, and a carbon fiber tonearm with a custom-designed removable headshell. To further elevate the wireless vinyl listening experience, Victrola Stream Carbon will ship with a premium Ortofon Red 2M moving magnet cartridge.
For more information: https://stream.victrola.com/
---