Lōkē: Wilson Audio's smallest subwoofer.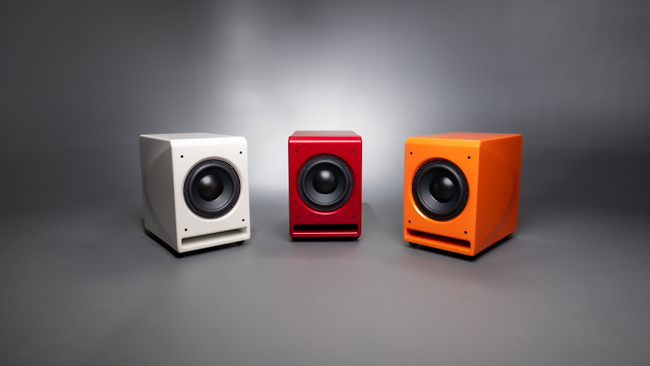 Source: Press Release, Last Accessed: 2022/03/31
The Lōkē, Wilson Audio's smallest and most compact subwoofer system, is an unmistakable extension of the TuneTot eco system, as it not only encompasses full compatibility across the TuneTot installations, but also fundamentally expands the core capabilities of their other smaller floorstanding loudspeaker models SabrinaX, Yvette, Sasha DAW, and their predecessors.
When Wilson Audio began sketching out the modern-day follow-up to the renowned Tiny Tot, t was clear from the outset that TuneTot would have a similar LF extension profile, a esult of limited internal enclosure volume, and would be accompanied one day by a pecialized subwoofer system.
Many subwoofer offerings on the market leave the enclosure an underdeveloped aspect of their potential performance envelope, the company says, and this leads to the enclosure exhibiting colorations that add unwanted low frequency bloating. As the development of Lōkē solidified, Wilson's engineers selected Wilson Audio's extremely damped X-Material for the external enclosure. A combination of X-Material and HDF comprise the internal bracing support structure, ensuring a solid foundation for the woofer coupling. Following the TuneTot's elegant architectural and sonic elements, Lōkē allows ease of installation and impressive performance while skillfully leaving a remarkably small footprint.
Incorporated into Lōkē's built-in amp are the most utilized functions from Wilson Audio's acclaimed ActivXO Dual Subwoofer Crossover, including such key parameters as crossover frequency, crossover slope, phase, and level. Lastly, proven and refined complex formulas were used to create the custom integrated port to match the carefully selected driver optimized for Wilson's demanding LF application.
Lōkē is Wilson Audio's smallest subwoofer system to date and is completely handcrafted by the same artisans and professionals who sculpt all Wilson Audio loudspeakers, made in the United States of America.
For more information: https://www.wilsonaudio.com/
---