Mark Levinson launched disruptive digital audio company, Daniel Hertz.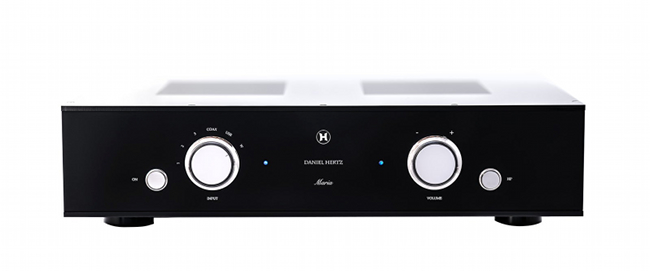 Source: Press Release, Last Accessed: 2023/02/21
Mark Levinson's new company, Daniel Hertz, breaks the audio rules again with unique sound processing technology that delivers an experience better than pure analog from any digital content.
Over the past decade, Mark Levinson and his team of Daniel Hertz audio engineers have developed a new class of audio chips with embedded C-wave (continuous wave) software called Mighty Cat. Mighty Cat, combined with new Daniel Hertz audio architecture and speakers, are the first products to deliver the experience of pure analog from any digital source, including streaming, and are available for the first time at their website.
According to Mark Levinson, "Our new technology is the first fundamental development in the audio industry since the 1970s. Daniel Hertz products are the best I have ever produced. My associates and I are proud to offer them through the Daniel Hertz website."
The Daniel Hertz Maria amplifiers are using the Daniel Hertz Mighty Cat chip to replace the traditional DAC, preamplifier, amplifier, headphone amplifier, and active crossovers in one elegant chassis made of art-grade Perspex. Daniel Hertz loudspeakers, the perfect match for the technology, are personally designed by Mark Levinson and hand built in Venice, Italy.
Huey Long, CEO of Daniel Hertz states, "Mark's vision of delivering a listening experience the way the artist intended is now at a new level. The launch of DanielHertz.com makes that experience available to anyone who wants the best audio equipment, priced within reach."
For more information: https://danielhertz.com/
---