EarMen announced the ST-Amp DAC/Headphone amplifier.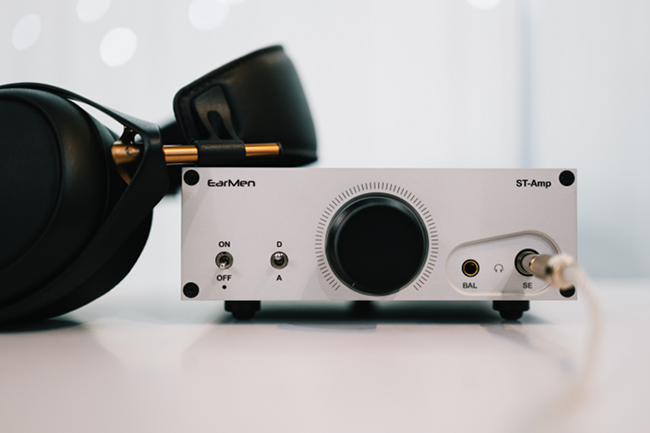 Source: Press Release, Last Accessed: 2023/01/17
EarMen announced the launch of their latest device: the ST-Amp, a fully balanced desktop headphone amplifier with a preamp option and integrated DAC, that finally enables the audiophiles to have everything they will ever need in just one device.
According to the press release, ST-Amp will carry on the legacy of sound perfection that has established EarMen as a leader in high fidelity audio world. ST-Amp guarantees spectacular dynamics and a perfectly balanced sound, whether it's listened to it from an integrated DAC or an external one, the company says.
The amplifier is fully balanced with almost no phase shift, no additional noise or THD. To make the experience complete, it's embedded with a high-quality balanced ALPS potentiometer that contributes to the sound remaining unchanged, and the user satisfied during the use.
ST-Amp easily controls different headphone drivers, therefore improving precision, neutrality and transparency, it also takes full advantage of the dynamics procured by the sound source, so it will be possible to enjoy every detail, EarMen stated.
ST-Amp will be available on the EarMen online shop and at the official dealers at the price of $599.
For more information: https://earmen.com/
---