Varro: Elac's new high-end subwoofers line-up.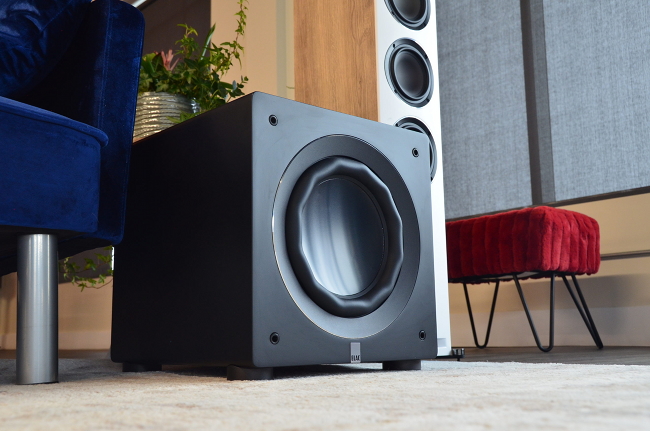 Source: Press Release, Last Accessed: 2023/02/16
Elac recently announced the Varro line-up of high-end subwoofers, consisting of three separate series, the Premium Series, Reference Series, and Dual Reference Series. Each new series represents a best-in-class experience with features that will appeal to all consumers, the company says.
All new Varro subwoofers include BASH Amplifiers, thick MDF cabinets with internal bracing to help eliminate cabinet flex and reduce cabinet resonances, ranging from 30mm on the Premium series, increasing to 36mm on the Dual Reference Series.
Custom woofers were tailored to each of the Varro series subwoofers. Matched to the power output of each amplifier these drivers utilize large diameter voice coils (2-inch on the Premium models and 2.5-inch on the Reference and Dual Reference Series) to accommodate higher power and the heat generated by the motor structure.
A dual 28-Bit DSP with a 147MHz master clock frequency is utilized to process audio signals with high accuracy and minimum latency. Doing away with traditional analog controls, the new Premium series subwoofers incorporate a digital control system based on the ELAC Sub Control 3.0 app for Android or iOS phone or tablet. The DSP supports Auto Room EQ, using smartphone microphone, to optimize room EQ, allowing greater flexibility in placement without sacrificing performance.
For more information: https://www.elac.com/
---