New Klipsch subwoofers match power and performance of Reference Premiere loudspeakers.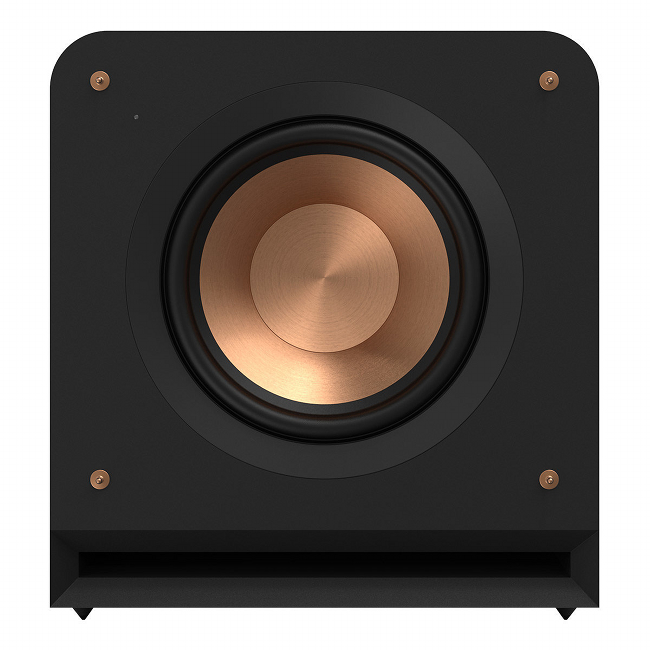 Source: Press Release, Last Accessed: 2023/03/01
Klipsch announced, for the first time, four new subwoofers designed to match the power and performance of its top-selling Reference Premiere speakers. The high-performance Klipsch Reference Premiere series subwoofers are hyper-efficient with the optimal balance between amplifier power, driver capability and cabinet volume, the company says.
According to the press release, all models utilize a front-firing spun copper Cerametallic woofer which delivers remarkably low frequency response with minimal distortion. The built-in, high efficiency amplifier features an analog preamp design, which maintains the original signal path for cleaner, true-to-source reproduction.
The Class D output stage ensures maximum efficiency for maximum output, detail, and low frequency power, Klipsch states. Proprietary internal geometry with a new Aerofoil slot port design minimizes port noise for clean undistorted low frequencies. The RCA and WA-2 wireless inputs can be used simultaneously, enabling a single subwoofer to connect to multiple speaker systems in a room.
Scratch-resistant ebony vinyl finish looks like real wood and covers the entire cabinet while rounded corners, shock-absorbing rubber feet, steel grille posts and a woven cloth grille ensure a premium look and feel.
The Klipsch Reference Premiere series subwoofers consists of four powered models: The RP-1600SW has a 16-inch woofer with 1600W of peak power, the RP-1400SW has a 14-inch woofer with 1000W of peak power, the RP-1200SW has a 12-inch woofer with 800W peak power and the RP-1000SW has a 10-inch woofer with 600W peak power.
For more information: https://www.klipsch.com/
---