Q Acoustics' new 5000 loudspeaker series showcase advanced cone design.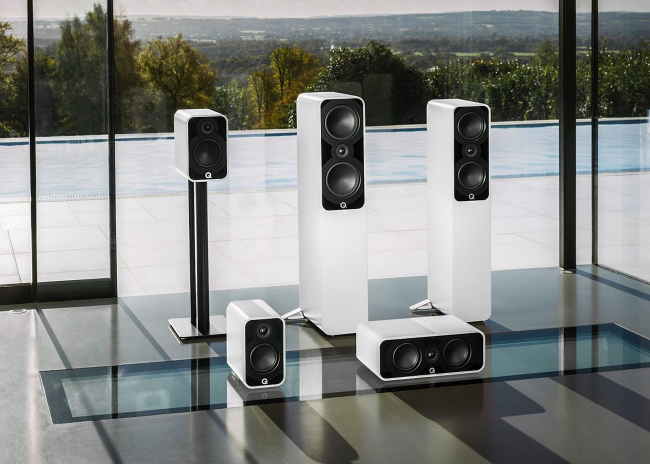 Source: Press Release, Last Accessed: 2023/04/13
The new 5000 stereo and home cinema loudspeaker series from Q Acoustics redefines how a speaker can look and sound, showcasing genuine advancement in driver design and the introduction of the leading-edge C3 Continuous Curved Cone profile in the mid/bass driver. The series also inherits innovative cabinet and driver technology from the company's flagship Concept range.
Positioned between the 3000i range and Concept series models, the 5000 family is comprised of the 5010 bookshelf, 5020 standmount, 5040 floorstander, 5050 large floorstander, with the 5090 center-channel completing the line-up for a home cinema speaker set-up.
A genuine advancement in elements of mid/bass driver design, the Continuous Curved Cone profile is the result of extensive research and expert engineering to create a single, smooth, continuous curve profile. According to Q Acoustics this offers excellent dispersion, alongside a well-controlled frequency response and enables smoother integration with the tweeter.
The baffle fronts are laminated with a layer of butyl rubber and black acrylic trim, not only to provide a damping layer to suppress vibration occurring in the baffle, but to offer an eye-catching counterpoint to the cosmetically clean front presentation uninterrupted by any fixings, the company states.
All speaker models arrive in a choice of four modern but classic finishes that complement any living space, including the introduction of a new stylish lighter wood veneer. High-quality finishes include Satin Black, Satin White, Santos Rosewood and Holme Oak.
For more information: https://www.qacoustics.co.uk/
---