RCM: A new record-cleaning machine that doesn't break the bank!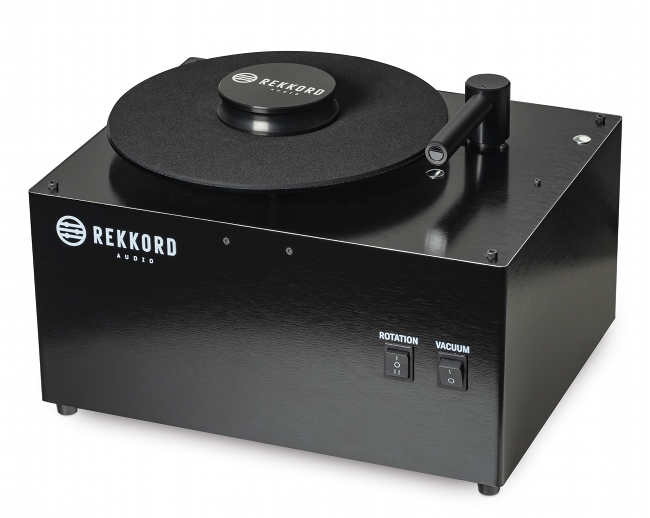 Source: Press Release, Last Accessed: 2023/01/31
The Rekkord RCM is a simple but powerful record-cleaning machine. This record cleaner is made from quality materials and gives your record collection the care it deserves while still have enough cash to spend on vinyl.
The Rekkord RCM employs a very powerful vacuum motor capable of completely drying a record within 1-2 rotations. The heavy puck ensures that your records are mounted stably and protects the label from excess cleaning fluid. The platter is water-resistant with a micro-porous rubber layer, so that the down side of the record stays clean, while the upper side is processed.
A precisely lathed vacuum arm directs the vacuum effectively to the record surface, allowing you to get the most from your record collection by removing any dirt that can distract you from the music. Replaceable self-adhesive arm strips ensure that the vacuuming of the record is always top-notch. RCD uses Eco-friendly non-alcoholic cleaning fluid and a big 2L tank to store the vacuumed cleaning liquid.
Designed and made in Europe, using 4 mm aluminum composite panels, the new RCM will be available trough Rekkord dealers from February 2023, for MSRP €699 (incl. VAT).
For more information: https://www.rekkord-audio.com/
---