Sony Electronics announces two new headphones.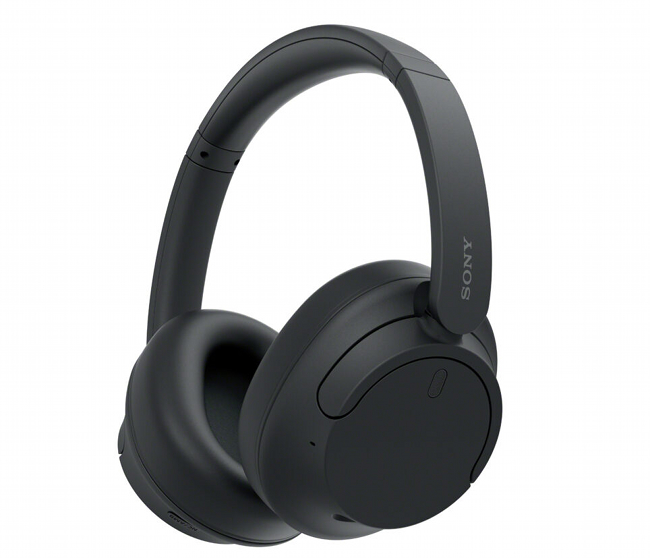 Source: Press Release, Last Accessed: 2023/02/21
Sony recently announced two new headphones, the WH-CH720N and the WH-CH520, giving music lovers the option of on-ear or over-ear wireless headphones packed with Sony's critically acclaimed audio technology.
The over-ear WH-CH720N wireless headphones incorporate Dual Noise Sensor technology and Sony's Integrated Processor V1 chip to provide an enhanced noise canceling experience. In addition, a lightweight design and up to 35 hours of battery life lets consumers enjoy music for longer without background interruptions.
The on-ear WH-CH520 wireless headphones provide up to 50 hours of battery life with all day comfort and enhanced call performance to meet the demands of everyday life. The headphones come in three colors, to match any style.
Both models also feature Digital Sound Enhancement Engine (DSEE) to produce high-quality sound exactly as the artist intended as well as multi-point connection for easy connectivity between devices.
The V1 chip processing helps minimize external sound, with low delay to improve the noise canceling performance accordingly. The WH-CH720N also feature two microphones in each earcup which, coupled with Dual Noise Sensor technology, captures ambient sound. This lets the listener block outside noise everywhere they go, so the only thing they hear is their music. Additionally, with the Sony Headphones Connect app, users can adjust the ambient sound across 20 different levels when on the move. Comfortable synthetic leather and urethane materials, combined with optimum ear pad structure and dimensions offer exceptional wearability.
The WH-CH520 have also been carefully designed with everyday use in mind featuring an adjustable headband with padding, soft earpads and lightweight design for finding the perfect fit and stay comfortable for longer.
Both the WH-CH720N and WH-CH520 feature DSEE, which faithfully restores compression artifacts to produce high-quality sound that's closer to the original recording, Sony says.
The headphones are available in black, blue and white.
For more information: https://electronics.sony.com/
---