Yamaha re-announced 2000 Series Hi-Fi System, this time for the US market!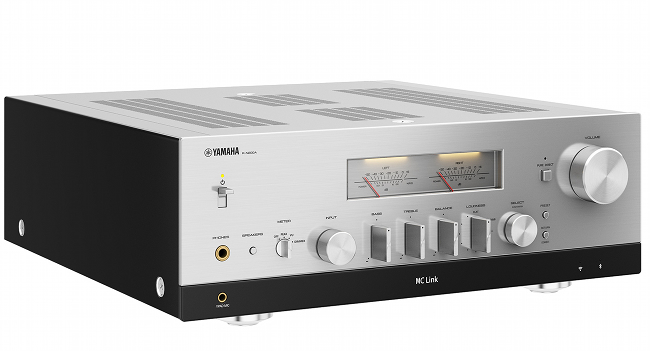 Source: Press Release, Last Accessed: 2023/01/05
Yamaha gives audiophiles with analog aspirations and digital desires a new pair of products: the 2000 Series. The R-N2000A Network Receiver and NS-2000A Floor-Standing Speakers make up the musically ambidextrous pair sure to delight in sound and versatility.
According to the press release, the R-N2000A Network Receiver merges the company's revered analog Hi-Fi sound performance, build quality and design aesthetic with the latest digital, streaming and wireless capabilities. The speakers introduce a revolutionary, all-new design from Yamaha that brings patented technologies from the company's flagship 5000 Series into a new price-performance tier.
The build quality of the R-N2000A borrows heavily from the engineering of the flagship 5000 Series preamp and amplifier, including perfectly symmetrical right/left circuitry and a floating/balanced power amplifier to attain superior channel separation and signal-to-noise performance. The receiver offers the full suite of Yamaha MusicCast streaming services – including Amazon Music HD, Apple Music (via AirPlay 2), Spotify, Tidal, Qobuz and many others – all accessible through a convenient app.
Connectivity includes USB streaming and an HDMI ARC port. The receiver is equipped with YPAO (Yamaha Parametric Room Acoustic Optimizer), which corrects for differences in room acoustics to create the perfect listening environment.
The NS-2000A inherits patented technologies from the flagship Yamaha NS-5000 speakers and packages them in a 3-way, 4-driver configuration with a floor-standing form factor. Consistent sound tone color is achieved over the entire frequency spectrum by using the same newly developed material for each driver – a blend of ZYLON, which has excellent sound velocity and minimal internal dissipation, and spruce, which is a preferred material in the soundboards of grand pianos. The cabinet was designed for optimal dynamics using laser vibrometers used in instrument R&D and sophisticated FEM (Finite Element Method) analysis. Patented technology such as the Acoustic Absorber and Resonance Suppression Chambers ensure music is vividly reproduced without the detrimental effects of excess sound-absorbing material, the company says. The NS-2000A sports an all-new cosmetic design featuring gracefully elegant curves and an exquisite piano-black finish reminiscent of Yamaha grand pianos.
The R-N2000A Network Receiver at $3.999.95 MSRP, is available in two colors, black and silver. The NS-2000A Floor-Standing Speakers will be available in late spring for $3.999.95 MSRP each.
For more information: https://usa.yamaha.com/
---