IFA 2017 - Show Report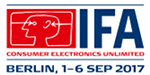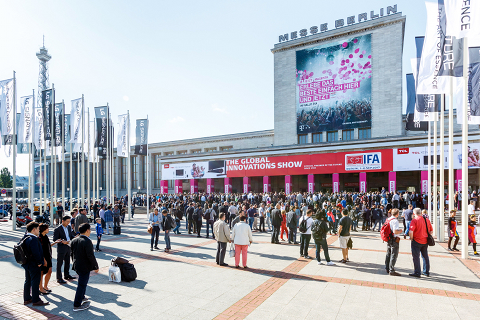 photo: IFA/Messe Berlin
Show Report: Intro
With over 250,000 visitors and journal coverage from seventy countries, IFA closed its doors on September 6, confirming the view that it is one of the world's leading consumer electronics exhibitions.
The numbers are really impressive: More than 1,800 exhibitors participated and an area of almost 160,000 square meters of the Messe Berlin was covered by products and technologies, although the best way to get to know the real size of the whole event is to go there and walk it. The organizers looked very optimistic, for the market in general, in their final reports and the nearly 5 billion euros of transactions recorded are, of course, a good reason for this. It is also an indication of the rapid pace at which IFA's area of interest is expanding, more from necessity than by choice, as the terms "consumer electronics" and "home appliances" now include new technology and appliances sectors, almost on an annual basis.
For audiovisual stakeholders, this has an impact which is mainly psychological. True, Audio/Video is, to a large extent, only a small part of the overall show now, probably trending downwards than upwards, but that does not mean that the importance of the product announcements or of the products themselves and the technologies presented on European soil, in Berlin, is decreasing in any way.
In the field of television evolution, interest was centered on the big manufacturers, as expected. The OLED and Quantum Dots technologies as well as the 4K/UHD seem to move to the mainstream (while during the show, the first 8K device for 2018 was announced…), with the dynamic range improvement technologies being in the center, mainly through the presentation of the HDR10+, a technology that is dynamically adaptable taking the content of the frame itself into account and features open source features, something which will probably minimize the manufacturer's predicament for its adoption.
Audio turned up rather conservatively, with manufacturers showing some interest in the idea of smart/wireless loudspeakers that support digital assistant technologies. From just IoT peripherals they originally were, they are now also improved as loudspeakers and we have seen several proposals from well-known companies, giving hope that at some point we will have such systems with decent or even high sound quality. Fields of high interest in audio also included (as one would expect) headphones and headphone-related products (such as amplifiers) both for home or outdoors/portable use as well as high-performance media players, whether these were presented as stand-alone devices or as part of a smartphone.
Take a look at the photos, which start here.
Dimitris Stamatakos
Previous | Next | More Features & Show Reports
---