Portable DAC/Headphone Amplifier
Shanling UP4 Ver.22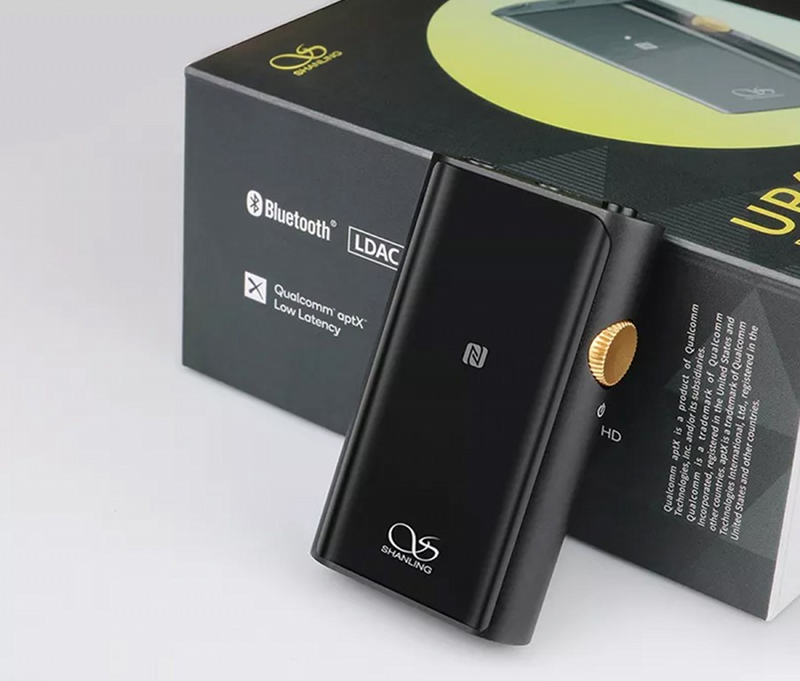 Shanling is one of those companies that manage to combine a wide product range with consistently high build quality even for devices in the lower end, price-wise.
Most people here probably recognize the company's name from the CD-T1500 CD player, a really interesting product that first appeared in 2006, featuring Burr Brown components, the Philips CDM-12 Pro 2 transport, a tube-based analog stage, and aesthetics that stood out.
Since that time, of course, a lot has changed and the company's strategy has somewhat shifted towards streaming and top-quality portable audio. The company's product catalog includes, among others, a streamer/DAC with headphone amplifier (EM7), a streamer/combo, with amplifier for driving loudspeakers (EA5 Plus), both for desktop use, portable DAC/Headphone Amplifiers (UA1 S, UA2 Plus, UA3, UA5), a standmount/bookshelf loudspeaker with AMT tweeter (JET1) as well as a wide variety of portable media players, wireless headphones and Bluetooth devices. One of the most recent additions is the EC3, an affordable solution for those looking for a CD player, a top-loading "half-width" design, a feature that makes it easy to place in small spaces, based on the well-known Philips CD80 transport.
The UP4 we're reviewing here is the second version of a small DAC/Headphone amp with wireless streaming capabilities. Give some emphasis to the "second" because the differences with the original are not negligible. The new device is called UP4 Ver.22 (from the release year) and you'd better look out for that if you decide to get it. The Ver. 22 is based on a different DAC chip but also offers higher power and slightly lower distortion than the original UP4.
There are plenty of small DACs/Amplifiers on the market of course. What's interesting in the case of the UP4 Ver.22 is the overall feature package that lacks nothing, given its price.
Let's look exactly at what Shanling has done…
Dimitris Stamatakos
Text Data
Original Publilcation: 2023/03/29
Last Follow Up: 2023/03/29
Previous | Next | More Reviews
---