FLOORSTANDING LOUDSPEAKER
Rois Acoustics Kalypso Passive.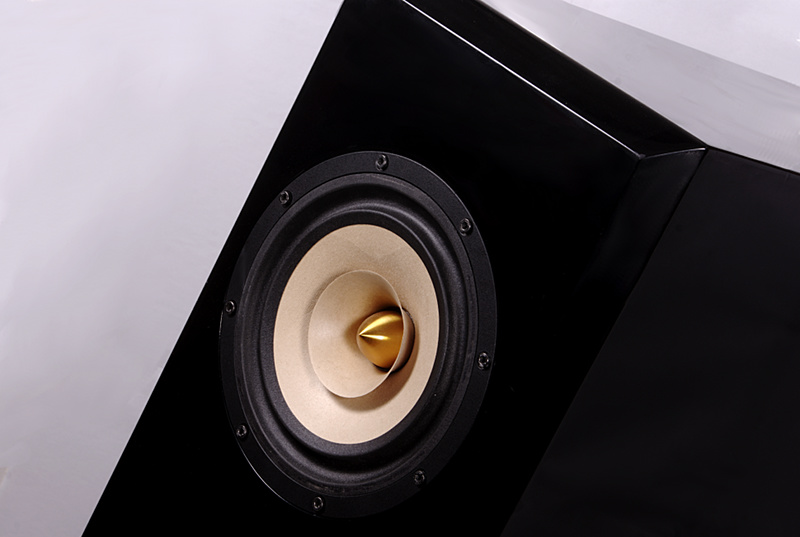 Kalypso is -probably- the most talked-about loudspeaker of this Greek company, at least during the last two years. Besides being Rois' top of the range model, it is, also, an interesting experiment, in its full form, combining an active architecture and digital equalization with a horn-loaded, full range driver. Given that this product is still under final development, we seize the opportunity to review a passive version of the loudspeaker, which will charm many of audiophiles out there.
The loudspeaker was displayed, for the first time, just over two years ago, during the Athens High-End Show and immediately became a hot product between the local audiophiles. Back then, in an admittedly bold move, Rois prototype was both minimal, featuring a full range driver and complex at the same time, since a DSP-based compensation and an active architecture were used to optimize the loudspeaker's behavior in each room. Knowing the audiophile market well enough, Rois decided to not disappoint those who "don't feel comfortable " when the loudspeaker is missing the ability to be driven through a stand-alone power amplifier and approached the whole design with some flexibility. The active Kalypso will include a standard "high level" input, for those who want to drive it in a conventional manner.
From this decision onward, however, it was a completely logic step to offer a passive model, which is already on the market and reviewed in the following pages. From the company's side of view, the passive version of Kalypso takes advantage of the design work that was already done to present a large floorstander and, for sure, a lot of audiophiles, will welcome it. One must admit that not everyone sees the digital processing part in a positive manner and quite a few of the potential customers will feel more comfortable with this simple, passive version (which is, also, considerably lower in price).
Dimitris Stamatakos
Text Data
Original Publilcation: 2015/10/20
Last Follow Up: 2015/10/20
Original Language: Greek (Translated)
Previous | Next | More Reviews
---