FLOORSTANDING LOUDSPEAKER
Rois Acoustics Kalypso Passive.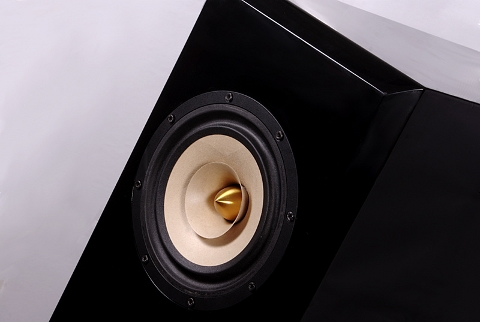 Rois Acoustics Kalypso Passive.
Specifications (according to published data)
Description:
Floorstanding Full-range Loudspeaker.
Drivers:
1x Full range, 8-inch Tang Band, with treated paper cone, cloth suspension, and neodymium magnet system.
Cabinet/Loading principle:
2.7m folded horn.
Sensitivity:
95dBSPL/w/m.
Nominal Impedance:
8 Ohm.
Other options:
option to connect through a compensation network, offering a 2dB attenuation at high frequencies.
Dimensions:
145x295x580 (mm, HxWxD).
Weight
47Kg (each).
Rois Acoustics Kalypso Passive.
Price & General Information
Price (€)
3.800, - (natural birch veneer in different colors, satin black baffle), 4.000, - (satin black), 4.300, - (black lacquer).
Sample source
Rois Acoustics, Tel .: 0030-210-481.0052
Sample source URL
http://www.roisacoustics.gr/
More Information
http://www.roisacoustics.gr/
Previous | Back to Intro | More Reviews
---