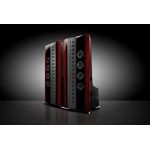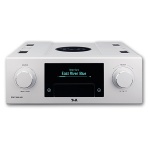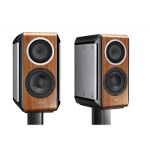 Swanspeaker always presents some loudspeakers that cannot left unnoticed. Here, the Swans 2.5, a design with 16 soft dome tweeters and an equal number of ribbon tweeters forming a line array. Mid/Low frequencies are assigned to four 5-inch drivers and there is a 15-inch subwoofer for the lowest part of the spectrum.
T + A's PDP 3000 HV is their top CD / SA-CD player, featuring separate conversion paths for PCM and DSD signals, and an enviable variety of inputs and outputs.
TAD (Technical Audio Devices) unveiled a bookshelf/stand loudspeaker, the CE1 (Compact Evolution One). This is a three-way bass reflex design with a coaxial tweeter/midrange driver. Cabin finish includes 10 mm -thick aluminum plates.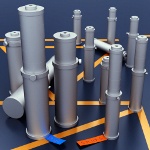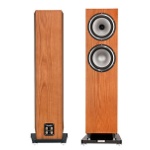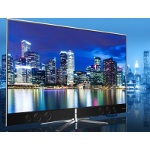 Takt is a Korean company that produces an interesting variety of accessories that can be useful to audiophiles. Here, a collection of bass-traps (Stud-L and Stud S).
Tannoy presented their new Revolution FT series. The photo shows the large floorstanding model, XT8F, with a coaxial tweeter/midrange driver.
Besides LG, a company that presented a 4K TV based on Quantum Dots technology of was China's TCL. The H9700 is a 55-inch model and should be expected in the European market "soon".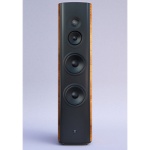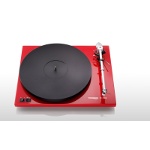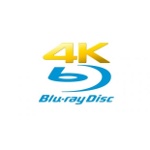 After some significant changes at the corporate level, Thiel seems to be back with a new loudspeaker, the TT1. It's a four-way design based on a cabinet with curved sidewalls and belongs to the 3rd Avenue Collection series. It will be available in the first quarter of 2015.
Thorens TD203 is a quite interesting entry-level product and it is delivered fully assembled and configured with a cartridge (the TAS 257). An interesting detail is that the TP82 tonearm is a unipivot design.
After lengthy discussions, there was an official announcement about the name of the next Blu-ray disc generation: "Ultra HD Blu-ray Disc". Both the official logo and some real-life market reactions are expected…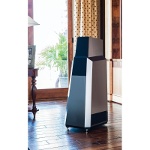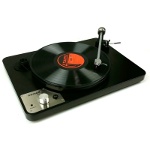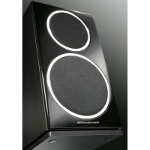 Vandersteen showed their new flagship loudspeaker. Model Seven MK II is an improved design that ensures better integration between the tweeter and the midrange drivers, uses a better woofer and betters aesthetics too. The company announced that the owners of the first Model Seven will be able, for a price, to upgrade their loudspeakers.
VPI's Nomad is an interesting analog bundle that includes a cartridge (Ortofon 2M Red) and features an integrated phono stage and a headphone amplifier.
Wharfedale presented the new Diamond 200 series. This is the evolution of the Diamond 10 series and will include bookshelf/stand, floorstanding and center channel models and an active subwoofer as well. The company says that the series will be suitable for both classic dual-channel and multichannel systems.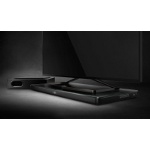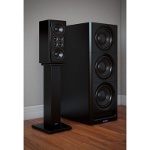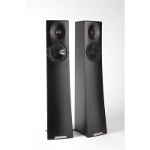 Fidelio XS1 from Woox/Philips is an interesting proposal in the speaker base market segment. It is a 3.1 system with wireless sub and laterally mounted drivers that create a rich sound field. XS1 wireless streaming via Bluetooth (aptX and AAC).
The Home Theater series, shows that XTZ has lost none of its ability to design products that stand out. The series includes the M6 bookshelf loudspeaker (left) and the 3x12 subwoofer system.
YG Acoustics debuted the new version of their smaller model, the Carmel. Carmel 2 is expected to be significantly more expensive than the older model, but uses Sonja's tweeter and Hailey's mid/woofer driver. There are also some changes in both the crossover and the structure of the aluminum cabin.